Travel to Tibet from Xi'an
Xi'an is the capital of Shanxi Province and one of the oldest cities in northern China. The oldest of the four capitals of ancient China, Xi'an was the beginning of the old Silk Road, the old trade routes that began the cultural interaction of China with Eurasian traders, stretching as far as the Mediterranean Sea.
Xi'an is also the site of one of the world's greatest archaeological discoveries, the Terracotta Army, created for the Chinese Emperor, Qing Shi Huang more than 2,000 years ago. The army of warriors, horses, and chariots was discovered in 1974, and led to more than 30 years of excavations. Designed to aid the emperor in the afterlife, at the center of the site lies the imperial burial mound, set at the foot of Mount Li. The mound was found to be an entire palace, including offices, stables, halls, and a park. The actual imperial tomb, unlike the terracotta warriors, has never been opened, and remains hermetically sealed.
An important city in the history of China, Xi'an has enough tourist attractions to keep you busy for weeks, maybe even months, and the terracotta army is just one of them. The city wall is an ideal place for cycling, while attractions like the Drum and Bell towers and the Giant Wild Goose Pagoda are hugely popular tourist attractions. Xi'an sees hundreds of thousands of tourists every year, and has become one of China's most popular sites for international tourists.
Why Travel from Xi'an to Tibet
A melting pot of cultures both ancient and modern, Xi'an is an ancient city hiding unsuccessfully behind its modern façade. Xi'an is an emerging city for cultural, industrial, and educational importance, and is the center for China's space exploration program. For people traveling to Tibet, Xi'an is probably one of the most interesting cities in China that you could visit on your way to the plateau, and deserves your attention for its spectacular attractions and amazing history.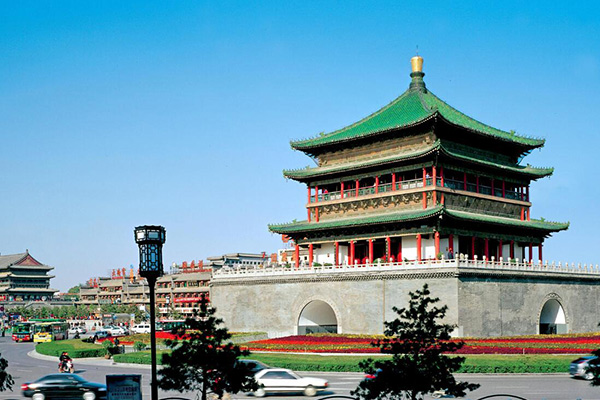 Get to Tibet from Xi'an
Xi'an Xianyang International Airport, located in the area of Xianyang City 41 kilometers from Xi'an city center, is the largest airport in northern China, and handles more than 32 million passengers every year. With three fully operational terminals, the airport handles traffic from all across Asia, as well as many international destinations, such as Prague, Helsinki, Paris, Sydney, Rome, and London.
The airport is well connected with the city of Xi'an by airport shuttle buses, local buses, and a railway link to Xi'an North Railway Station, and has a long-distance bus terminal. It is also easily connected with Xi'an Railway Station, from where the train to Tibet departs, from Xi'an North Railway Station, and is simple to get to on the Chinese rail network.
Travel from Xi'an to Tibet by Train
As one of the shorter routes to Tibet, covering only 2,864 kilometers and taking just 32 hours, taking the train from Xi'an to Lhasa is a favorable option. Passengers need only spend one night on the train, and can wake before getting to Lhasa, refreshed and ready for the adventure of a lifetime. However, getting Tibet train tickets can be hard, as they are limited each day. Trains heading to Tibet do not start at Xi'an, rather the trains from Guangzhou and Shanghai pass through Xi'an Railway Station daily, and pick up passengers with tickets from the station.
Take Shanghai/Guangzhou Trains to Tibet that Stop at Xi'an
Trains leave for Lhasa daily at around 9:45 in the morning, and arrive just after five in the afternoon on the second day. Tickets from Xi'an to Lhasa cost 611 CNY for hard sleeper berths and from 969 CNY for soft sleeper berths, although getting a ticket in the peak months for Tibet tourism can be almost impossible.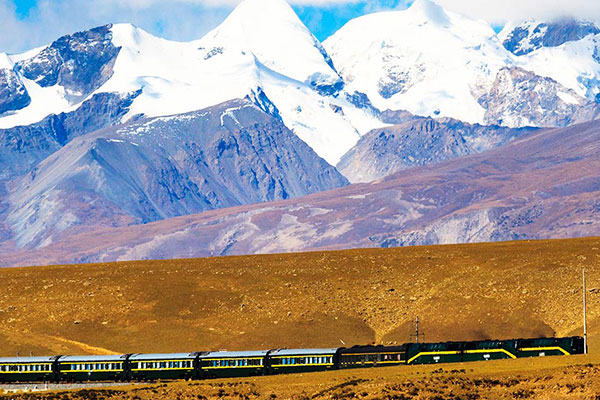 Take Shanghai Trains to Tibet that Stop at Xi'an
With thousands of tourists traveling to Lhasa every day in the peak months of summer, from June to September, the trains from Shanghai and Guangzhou are usually fully booked, and tickets from Xi'an are limited, selling out very fast. If you are intent on boarding at Xi'an, you should book your Tibet train ticket as early as possible to ensure you can get them.
Or, Go to Xining First and Then Take a Train to Tibet
Xining is the start of the Qinghai Tibet Railway, and is one of the best places to board the Tibet trains, with more passenger carriages for hard and soft sleeper cabins, which means there is more chance of getting a ticket at Xining in the peak season than in many other gateway cities across China. Flights to Xining from Xi'an take around 1 hour 35 minutes, and there are more than a dozen flights per day. Flights can cost from as little as US$ 24 depending on the season, with high season prices being around US$ 55 one way for an economy flight.
Trains from Xining leave every other day at 2:01pm, and arrive in Lhasa the next day at around 8:50am. A trip of just 22 hours, the tickets from Xining to Lhasa cost 495 CNY for a hard sleeper berth and from 781 CNY for a soft sleeper berth. Joining the train at Xining also means that you get to travel only along the most interesting part of the route, which takes you up over the highest railway pass in the world, and through some of the planet's most amazing landscapes, with shimmering lakes and snow-capped peaks.
Travel from Xi'an to Tibet by Air (flights to Lhasa and Shigatse from Xian)
Flights to Lhasa from Xi'an leave several times a day, and it is a flight of just 3 hours 20 minutes, so getting to Lhasa is fast and simple. Flights can cost from as little as US$ 160 up to around US$ 360 for a one-way economy flight, depending on the season and the airline.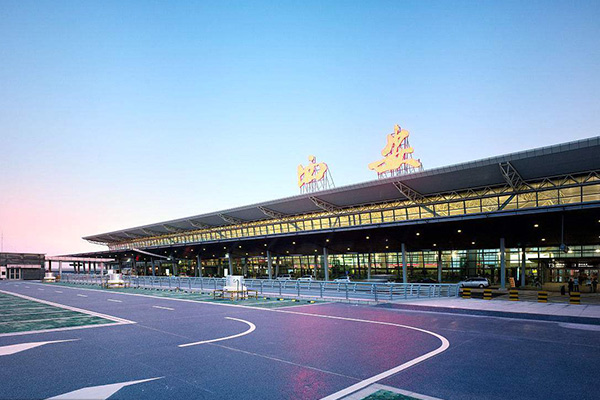 Flights to Lhasa from Xi'an
If you are interested in starting your tour in Shigatse, especially for those who are more interested in visiting Mount Everest or Mt. Kailash, then flights from Xia'an to Shigatse Peace Airport can be booked. There are currently only two flights per week to Shigatse from Xi'an, leaving at around 12:15pm on Saturdays and Tuesdays, although there are connecting flights via Chengdu or Lhasa that run more frequently, but which take more than 20 hours. The direct flights take around 3 hours 40 minutes to get to Shigatse, and costs can vary depending on the season.
How to Apply for the Tibet Travel Permit in Xi'an
Traveling to Tibet from Xi'an cannot be done without a Tibet Travel permit, which allows you to board the train or flight to Lhasa, and permits your travel into and around certain parts of the region. The permit can only be obtained by a registered tour operator, and requires you to have booked your Tibet tour through them first.
Obtaining the permit is done by the tour operator on your behalf, and requires copies of your passport and Chinese Entry Visa for processing. It takes around 10-15 days to process the application, and the approved permit can normally be delivered to your hotel in Xi'an a few days after it is received. If you are already in Xi'an at the time of booking, be aware that it can take time to obtain the permit, which gives you plenty of time to tour the area before heading off to Tibet.
Tips for Traveling to Tibet from Xi'an
Xi'an is a major hub for aviation to Tibet, and offers both direct and indirect routes to Lhasa. If you are not worried about the hour delay in Chengdu or Chongqing, then the indirect flights can be cheaper.
Traveling by train from Xi'an is possible in the low season for tourism in Tibet, although there may be problems getting a ticket in the high season as there is no train to Tibet that starts in Xi'an. Trains to Tibet from Xi'an originate in Shanghai and Guangzhou, and you will need to book early to get a ticket in the peak season, as trains are normally full before they leave their departure city.
Xi'an is at a low elevation, so care should be taken when arriving in Lhasa for altitude sickness. Plenty of rest and water is essential to help you acclimatize, and small meals containing vegetables and high protein foods are best.