How to Travel from Hong Kong to Tibet
Hong Kong is the main gateway to China for its easy access to every corner of the world. There are frequent international flights from every major western country, as well as all Asian countries, and the airport receives dozens of international flights from outside Asia every day. Furthermore, there are numerous flights and trains that can take you to all of the major cities in mainland China, including the seven cities which act as the gateways to Tibet, and from where you can board the Tibet trains to Lhasa.
To help you get to know more about how to get to Tibet from Hong Kong, here we offer the detailed Hong Kong to Tibet transportation guide and useful information about how to apply Tibet travel permit from Hong Kong. Hoping these will help you arrange your Tibet tour from Hong Kong.
Get to Tibet from Hong Kong by Flight
The quickest and easiest way to get to Lhasa from Hong Kong is by flight. While there are no flights direct to Lhasa, there are connecting flights you can take from Chengdu that can get you to Tibet in the shortest possible time. The flight from Hong Kong to Chengdu is just 2 hours 40 minutes, and there are five flights a day. The connecting flights from Chengdu to Lhasa are never a problem, as there are eleven flights a day, so there is very little time to wait between connections. At only 2 hours 25 minutes, this short hop can have you in Lhasa Gonggar International Airport less than six hours after leaving Hong Kong, and is definitely the fastest way to make the trip.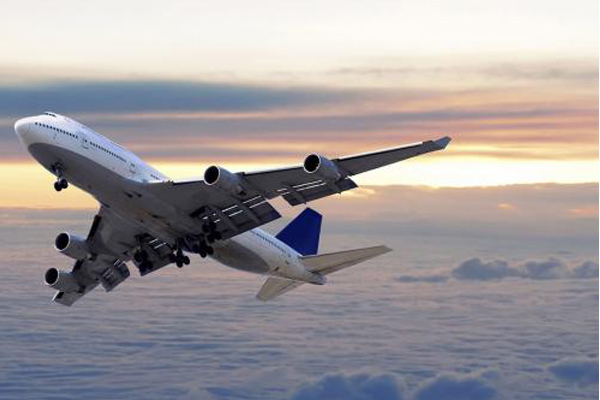 Taking the Flight from Hong Kong to Tibet
The downfall of traveling by flight to Lhasa is the altitude. Chengdu and Hong Kong are at relatively low elevations (both under 500 meters), and there is no chance of being able to acclimatize to a higher elevations before landing in Lhasa, at 3,656 meters above sea level. For travelers flying to Lhasa, there is more chance of getting altitude sickness, so the appropriate rest and acclimatization period should be met once you reach the Tibetan capital.
Get to Tibet from Hong Kong by Train
If you love to travel by train, then there are three main routes that you can take from Hong Kong to get to Lhasa on the famous Qinghai-Tibet Railway.Trains to Tibet run every other day from Chengdu and daily from Guangzhou and Xining to Lhasa, and the journey by train is one of the most amazing railway routes in the world.
Take the Guangzhou-Lhasa Train from Hong Kong
To travel to Lhasa from Guangzhou, you need to take the train from Hong Kong's Kowloon Tong Station to Guangzhou. The train to Guangzhou takes just four hours to get to Guangzhou East Station, and from there you will have to take a Subway Line 2 to Guangzhou South Station, where the train for Tibet leaves.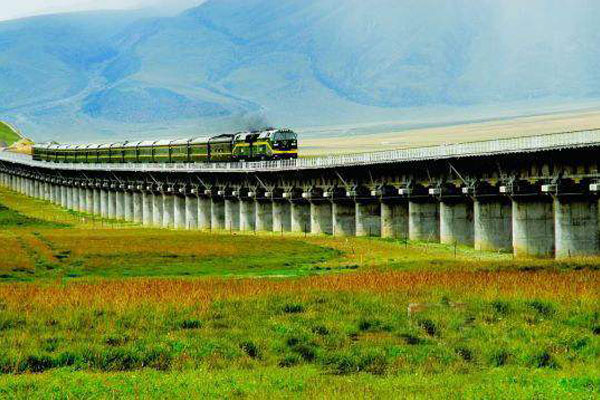 Scenery along Guangzhou-Lhasa Train
Trains from Guangzhou to Lhasa depart at 11:45 am daily to Lhasa, and the trip takes around 53 hours, so you will reach Lhasa late in the afternoon of the third day. The route the train takes runs through Wuhan, and Xi'an, before reaching Xining, the start of the Qinghai Tibet Railway, and then heads up to the plateau to cross from north to south to get to Lhasa. While the trip is an amazing experience, there is little for kids to do on the train, so if you are traveling as a family, it is best to take plenty of things to keep them occupied for the long journey.
Tickets for the soft sleeper berths on the train cost from around US$ 228, while the hard sleeper berths start at around US$ 134. The soft sleeper berths are normally preferable for foreign travelers through China, as they have more room with only four berths, and the door has a lock for added security. If you wish to have the cabin to yourself, you can pay the extra three berths to have more privacy during the trip. The hard sleeper berths do not have a door, and contain six berths on three tiers, and are a little more crowded, especially on such a long journey. You will also find that people tend to sit on the bottom berths during the day to chat, so the middle berth is the best option if you choose the hard sleeper cabins.
Take the Chengdu-Lhasa Train from Hong Kong
To get to Lhasa from Hong Kong via Chengdu, you will need to take a flight to Chengdu International Airport, and then take the train from Chengdu to Lhasa. The flight from Hong Kong to Chengdu leaves four times a day using Chinese airlines, and takes around 2 hours 50 minutes to reach Chengdu International Airport. Flights cost from around US$ 225, although you can find cheaper flights online, which have connections in other cities that may be cheaper, albeit longer.
The train leaves Chengdu Railway Station every other day, so you may find that you have a day to wait for your train before leaving. If you have the layover in Chengdu, there is plenty to see and do in and around the city, including the Chengdu Panda Research Base, which is the world's leading giant panda care and breeding center. The center incorporates a natural habitat environment for the pandas, and promotes their captive breeding and release into the wild.
The Chengdu-Lhasa train runs from the Renmin North Road railway station in Chengdu, and the hard sleeper berths cost around US$ 103, while the soft sleeper berths start from US$ 165. The train leaves Chengdu at 2:48 pm every other day, and travels through Lanzhou on its way to Xining, before making the climb to the high-altitude plateau and then heading down to Lhasa, taking around 43 hours to arrive on the morning of the third day.
Chengdu Railway Station
Take the Xining-Lhasa Train from Hong Kong
If you want to take the train from Xining, the start of the Qinghai Tibet Railway, then you will need to take a flight from Hong Kong to Beijing, Shanghai, Chengdu or Xian first, and then a connecting flight to Xining to get there. The train from Xining to Lhasa is the shortest of all the train routes, and takes just 21 hours to make the 1,956-kilometer journey.
Xining has an altitude that is higher than any of the other gateway cities in mainland China, and is an ideal place to spend a day or two acclimatizing to its medium altitude before heading off to Lhasa. At 2,275 meters above sea level, Xining is within the recommended zone for first acclimatization when traveling to high altitudes. It usually just needs one day at a higher-than-normal altitude to help with better acclimatization, and acclimatizing in Xining for just one day will help you to better acclimatize to the increased altitude of Lhasa and the other areas of Tibet, and reduce the risk of altitude sickness while on your tour.
If you decide to stay in Xining for the day, then there are a few places you might like to visit. The capital of Qinghai Province of China, Xining is the site of the Dongguan Mosque, the largest Muslim mosque in northern China, as well as the famous Ta'er Monastery, a Tibetan Monastery in China that was founded in 1583, and which is one of the primary monasteries of the Gelug School of Tibetan Buddhism.
Trains to Lhasa from Xining leave daily at 2:05 pm, and take 21 hours to make the 1,956-kilometer journey across the high-altitude plateau to Lhasa. The train from Xining is the longest of all the trains to Tibet, incorporating more carriages than any other does, so you are more likely to be able to get a ticket at Xining than any other station in the peak season. The soft sleeper berths on the Xining train start at US$ 121 each, while the hard sleeper berths cost from just US$ 62 each.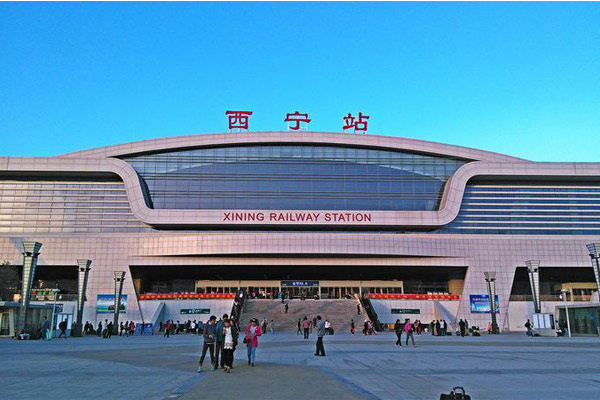 Xining railway station
The other benefit of the train from Xining is that it leaves in the afternoon, and travels up to the high plateau overnight, meaning that when you wake in the morning you are greeted by the stunning sight of the high mountains and the spectacular scenery of the Tibetan Plateau.
Required Travel Documents for Getting Tibet from Hong Kong
If you are a Hong Kong resident, who have Chinese passport and the return certificate, you can visit Tibet by yourself without Tibet Travel Permit. But if you want to visit the remote areas outside Lhasa city, such as Everest Base Camp or Mount Kailash, you need to apply for the Frontier Pass.
For foreign tourists who want to enter Tibet via Hong Kong, Tibet Travel Permit and Chinese Visa are required. You need to get your Chinese Visa in your country and apply for Tibet Travel Permit online with a reliable Tibetan Local Travel Agency. To visit different areas in Tibet, such as Nyingchi, Everest Base Camp and Mount Kailash, you may need to apply for extra travel permits. Please feel free to contact us for more details.