How to Get to Tibet from Guangzhou
Located on the Pearl River in the southern Chinese province of Guangdong, Guangzhou, often still referred to as Canton, is a major port and hub for transportation across southern China. Guangzhou, as a city, is set in one of the most heavily populated areas of mainland China, and with the neighboring cities of Dongguan, Foshan, and Shenzhen, makes up one of the largest conglomerations of urbanization in the world.
Modern Guangzhou is a sprawling city of shopping malls and museums, as well as an industrial center, and now has a large scientific community since the Guangzhou Science City was built as a technology center. The city's location on the Pearl River has meant it has been an important port for imports and exports through Hong Kong, and is the closest mainland city to the former British colony.
Why Travel to Tibet from Guangzhou
Guangzhou is the closest major city to Hong Kong, and is an important gateway city to mainland China for travelers entering the country through Hong Kong. With few restrictions on travel, and very few country's requiring a passport to get into Hong Kong for a limited period of travel, Guangzhou has become an important gateway city to Tibet, and is one of the seven gateway cities for the trains to Tibet. More flights come into Hong Kong from international destinations than any city in mainland China, and flights to Hong Kong from most parts of the world are relatively inexpensive. This makes it one of the most popular tourist destinations for travelers planning to tour China and Tibet.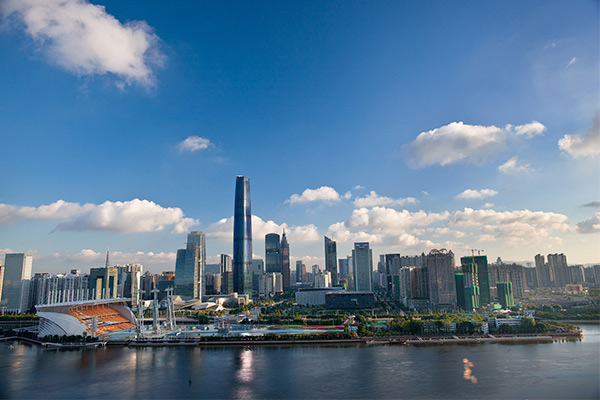 Travel to Tibet from Guangzhou
Traveling to Tibet from Guangzhou is favorable for many reasons, not the least of which being the amazing train journey that covers 4,980 kilometers and takes 53 hours. It is also closer to Lhasa than Beijing or Shanghai in terms of flight distance and the cost of flights to Lhasa from Guangzhou are often cheaper. Train tickets to get to Guangzhou from Hong Kong are also relatively inexpensive, costing from around 195 CNY for the two-hour trip, and with 12 trains per day running the route, getting to Guangzhou is a cinch.
How to Travel to Tibet from Guangzhou
Getting to Lhasa from Guangzhou can be done by either flight or train, and both leave daily for the Tibetan capital. However, while the direct flight distance is only 2,318 kilometers, the overland distance by train is more than double that of the flights.
Get to Tibet from Guangzhou by Train
The longest of all the train journeys to Tibet, the Tibet train from Guangzhou takes 53 hours to cover the 4,980 kilometers of tracks, traversing several provinces of China before finally climbing up to the Tibetan Plateau. Guangzhou is the first stopping point from Hong Kong, and is one of the major gateway cities to Tibet for foreign tourists entering China from the former British colony. The Guangzhou-Lhasa train run the route daily, leaving at 11:45am from the Guangzhou South Railway Station and arrive in Lhasa at 5:05pm on the third day.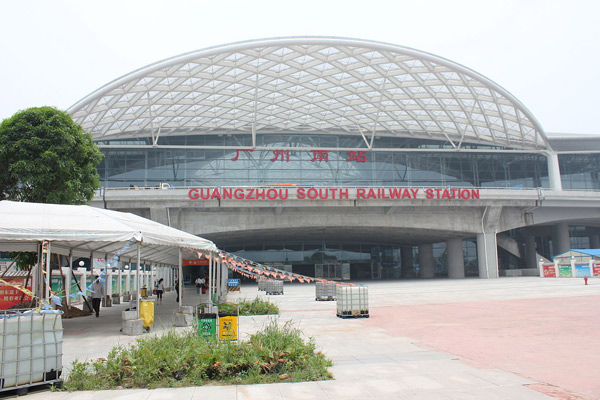 Get to Tibet from Guangzhou by Train
The train has the normal hard and soft sleeper berths for passengers on this long journey, and the soft sleepers are the preferred option, with only four berths and a lockable door. The hard sleepers are more cramped, with six berths per cabin and are open to the train corridor with only a curtain for privacy.
Get to Tibet from Guangzhou by Air
Guangzhou Baiyun International Airport only operates one direct flight to Lhasa every day, with four other indirect flights that connect through Xi'an, Chongqing, and Chengdu. As an international gateway city for China, Guangzhou Baiyun International Airport receives flights daily from Europe, South America, North America, Oceana, and Africa. Flights from Guangzhou to Lhasa cost from around US$ 468 for an economy ticket, and takes around 6 hours for the direct flight and approximately 9 hours for the indirect flights.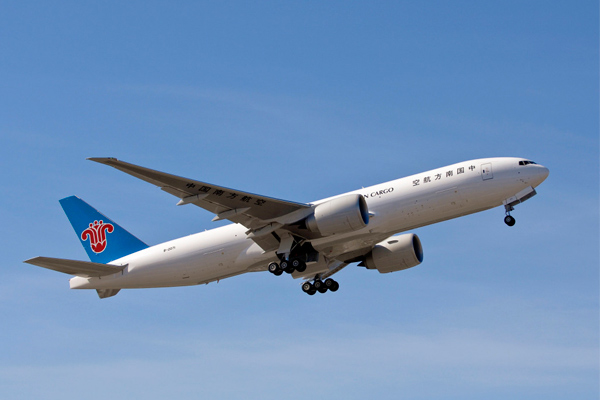 Get to Tibet by Flight
Best Time to Travel to Tibet from Guangzhou
Spring and autumn are the best times for a Tibet tour, as the skies are clear and views of the mountains are spectacular, while being warm enough to be comfortable. However, they are not the peak seasons for tourism, and summer is the most popular time to go, despite it being the rainy season. That should not put you off though, since rain on the plateau is scarce even in the monsoon, and it mostly rains in the late afternoon to early evening, or overnight. Winter is not as cold as people think, either, and can be a great time to travel to avoid the crowds of the summer and get some amazing snow-covered mountain photographs.
More Routes to Travel to Tibet from Guangzhou
Guangzhou to Tibet via Xining
There are more ways to travel to Tibet from Guangzhou than going straight there by flight or train. If the longer journey is not appealing by train from Guangzhou, then the train from Xining is ideal for you, and you can get a direct flight to Xining where you can spend a day or two acclimatizing to the intermediate altitude before taking the train to Lhasa, or getting a flight. Tran tickets from Xining range from 495 CNY to around 781 CNY, depending on the ticket class, and the journey is only around 22 hours.
Guangzhou to Tibet via Chengdu
Chengdu is another popular gateway to Tibet, and there are a number of travelers that get a flight to Chengdu to catch the train there, or take a connecting flight later to Lhasa. Chengdu is a popular tourist destination, and is famous for the Chengdu Giant Panda Breeding Center that is just outside the city. Set in Sichuan Province in the southwest of China, Chengdu is 40 hours by train to Lhasa, or just around 2 hours by flight. It is also the start of the famous overland journey from Chengdu to Lhasa along the G318 National Road, known in the area as the Sichuan Tibet Highway. More than 2,000 kilometers of tarmac and gravel road that climbs high mountains and drops into deep valleys, it is the adventure of a lifetime, and a popular route for overland travelers to Tibet.
Tips for Traveling to Tibet from Guangzhou
Traveling through Hong Kong is an advantage for many people who can get cheaper flights to the island than to China, as there is a visa-free allowance for passport holders of most countries. The train to Guangzhou runs straight through from the Kowloon Railway Station in Hong Kong SAR to Guangzhou, and passport control for visitors is done without leaving the train.
Traveling via Chengdu is advantageous for getting to see the giant pandas along the way, although it can make the cost of the journey to Lhasa a little higher. Xining, meanwhile, is the best route to take for those who want to acclimatize to an intermediate elevation before traveling on to Lhasa, as this helps to reduce the risk of altitude sickness when you get to Tibet.