For all international tourists, your key to landing in holy Tibet lies in whether or not you can get Tibet Travel Permit (also known as Tibet Visa), issued by Tibet Tourism Bureau. Only through a registered local Tibet travel agency can an overseas tourist get your Tibet Permit. Tibet Permit is a single entry visa that allows you to visit places in Lhasa and its surroundings. If you need to go further to restricted areas like Everest Base Camp, Mt. Kailash, Samye Monastery, etc. extra permits (like alien's travel permit and military permit) are also a must.
For tourists booking any Tibet tour with us, we would help you get Tibet Permit for free. We also offer services for Alien's Travel Permit and Military Permit which allow you to explore wider areas across Tibet.
Who Need Tibet Travel Permit
All international tourists (non-Chinese citizens) are required to have a Tibet Travel Permit to enter Tibet.
Overseas Chinese with non-Chinese passports should also apply for Tibet Permit.
Taiwan residents also need a Tibet Entry Permit.
Hong Kong and Macau residents only need Home Return Permit (also known as Mainland Travel Permit).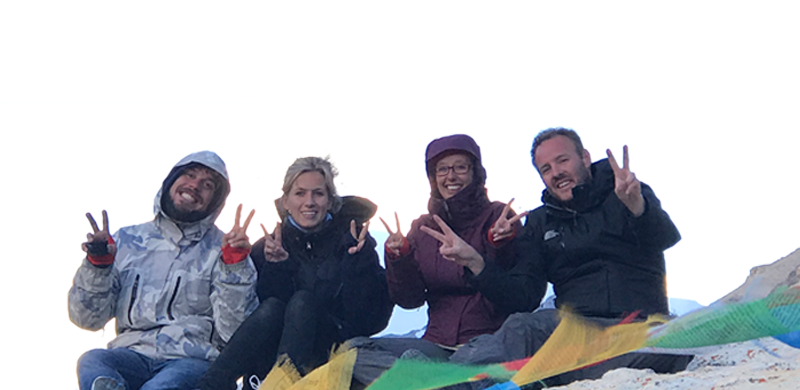 How to Get Tibet Travel Permit
ChinaTibetTrain offers hassle-free, and the most reliable Tibet Travel Permit service for our clients, For Free. Basically, you need to follow the 3 steps below.
Step 1: Book a Tibet Tour with US
Our travel consultants will work with you to sort it out the detailed itineraries and hotels, etc. and make a tailor-made tour for you, either small group or private tour. Then, we will collect your basic information for Tibet permit application.
Step 2: Send Us the Required Documents
Then, you are expected to send your scanned copy of your passport and Chinese Visa via email to your travel consultants. For foreigners studying or working in China, you need to provide the admission certificate or proof of your employment.
Step 3: Get the Permit before Heading to Tibet
After we hand the permit application to Tibet Tourism Bureau, the process of the permit is expected to last at least 5 working days. Then, we will deliver the permit from Lhasa to your hotel in mainland China. In some extreme cases, our staff will give it to you in person at railway station or airport.
Remember, only when you get Tibet Permit can you board the Tibet train or domestic flight to Lhasa. So, we highly suggest you prepare your Tibet Visa Application 20 days before your departure to China.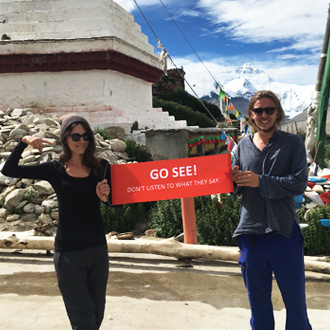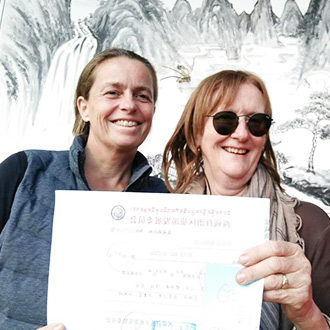 What If I Enter Tibet from Nepal?
If you are planning to enter Tibet from Nepal, you can obtain the permit from the Chinese Embassy in Katmandu. To enter Tibet from Nepal, you need both Tibet Permit and Group Tourist Visa. If you enter Tibet from Gyriong Port, current Sino-Nepal border, our Tibetan guide will meet you at the border and give the permit to you. If you take Kathmandu-Lhasa flight, our guide will give it to you at Lhasa Gonggar Airport.
For Group Tourist Visa, you need to arrive in Kathmandu earlier and leave your original passport in our office. Later our staff will help you get it from Chinese embassy in Kathmandu. The whole visa process requires 3 full days. Do set aside enough time.
We offer you one-stop Tibet Permit and Group Tourist Visa application service.
>> Learn more about Tibet Visa from Nepal
Checking List for All Tibet Travel Documents
1

Your Passport and Chinese Visa

Your passport should be valid for at least 6 months with blank pages for Chinese and other Visas. You can apply for Chinese Visa in your country. If you intend to visit Tibet from Nepal, you have to apply for Group Tourist Visa in Kathmandu.
2

Tibet Travel Permit

Tibet Travel Permit (or Tibet Visa) allows international tourists to board the Tibet train and flight to Lhasa, Tibet. It's a prerequisite for Tibet tour. The process of Tibet Permit in Tibet Tourism Bureau takes at least 5 days. Do leave enough time for the entire process (at least 20 days before your departure). We offer free Tibet Permit application for our clients after they book Tibet tours.
3

Alien's Travel Permit for Everest Base Camp Tour

If you want to go further to the "unopened" areas outside of Lhasa, such as the Everest Base Camp, you need an Alien's travel permit issued by PSB of Tibet. It is called "Alien's Travel Permit" or "PSB permit". This can be arranged by any tour agency in Tibet, but no travel agency can provide 'Alien's Travel Permit-only' service. Your tour operator, who arranges a Tibet tour for you, will help you apply for this permit according to your itinerary.

Please note that, the Alien's Travel Permit can be only applied after you arrive in Tibet, because your original passport, Chinese visa and Tibet Permit are needed. But don't worry, it normally just takes several hours and costs CNY50 per person to get one.

The following are restricted areas within Tibet which require Alien's Travel Permit:

Tsedang: Samye Monastery, Tomb of Tibetan King, Trundruk Monastery, Yumbulakhang

Shigatse: Sakya Monastery, Mt. Everest, Rongbuk Monastery

Gyangtse: Pelkor Chode Monastery & Kubum Stupa

Ngari Region: Mt. Kailash, Lake Manasarovar, Tsaparang, Years, etc.

Nyingchi Region: Basum-tso, Pomi, Rawo-tso, etc.

Chamdo Region: Chamdo, Riwoche, Tengchen, etc.
4

Military Permit for Mt. Kailash and Lake Manasrovar Tour

Military Permit is required if you are planning to travel to Mt.Kailash and Manasrovar in Ngari, Nyingchi, Nagqu and some other remote areas in Tibet. It is issued by the Military office in Lhasa and we will need you to provide your passport, Tibet permit to apply for it. It normally takes 1-2 week days and the cost is CNY100 /person.