Food and Drink on the Tibet Train
Each Tibet train is equipped with a dining cart and restaurant. You can always buy a snack as well inside the train or at stops. There are 3 meals a day. Passengers can also buy beer, tea, or soft drinks.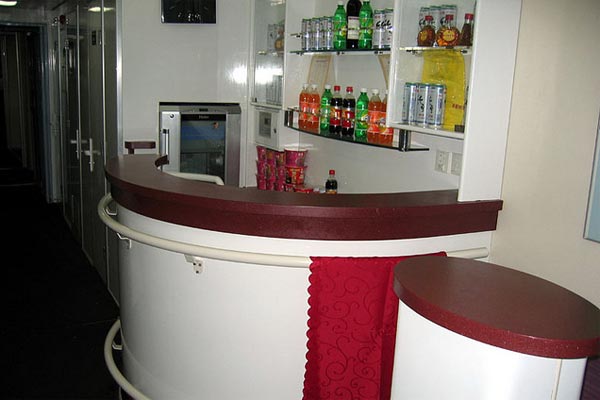 The small bar offeres kinds of drinks on Tibet Train.
How to Order Food in Tibet Train
You can order food in the dining car, usually on the seventh coach with 44 seats. The dining car onboard offers three meals a day, which are all Chinese style and Tibetan style and cost from 20 to 50 Yuan.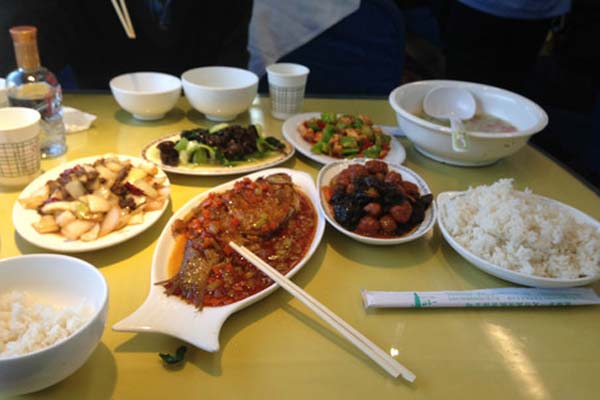 Only Chinese food are offered onboard Tibet Trains.
For breakfast you can have pickles, cakes, eggs, bread and milk. For lunch and dinner, both order-dishes and set meals are available. Each dish is about CNY25 and the average bill is around CNY100 for two people.
There is also a trolley comes round at meat times offering hot boxed meals. And the price for set meals is around CNY 25 for each.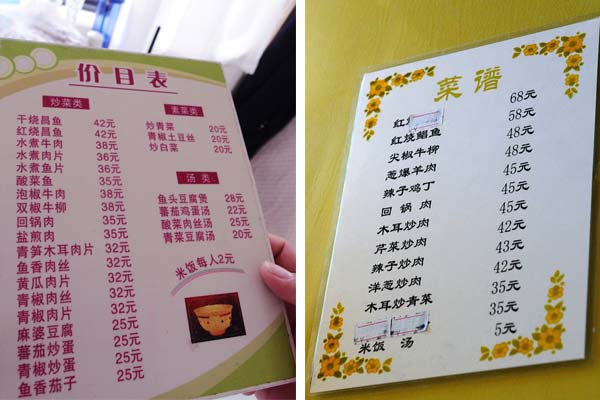 The Menu is very basic and all are Chinese dishes. And currently, there is Chinese Menu with English translation offered on board.
More Food Options on Tibet Trains
Another option for food on the train is purchasing items from the food cart constantly be pushing up and down the aisles of the train with packaged snacks, such as potato chips, soft drinks, instant noodles and fruit.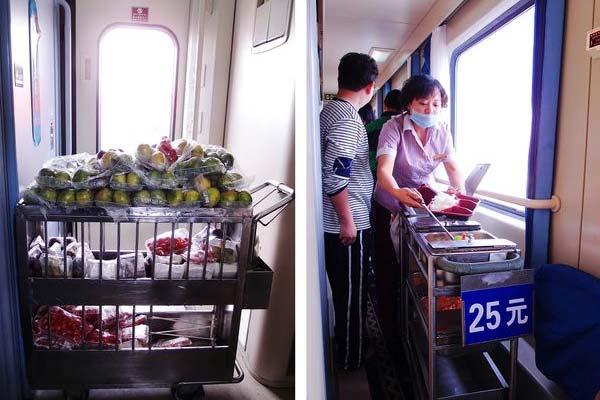 Passengers can buy fruit, snacks, soft drinks and packaged fresh meals from the trolley.
When the train makes stops at major cities along the way, such as Lanzhou and Xining, passengers can get out and take a quick walk or buy some snacks that sold by vendors on the train platform. It will be an interesting experience for you to get off the train, buy the food, and get back on the train in few minutes. Prepare enough cash before you get off the train.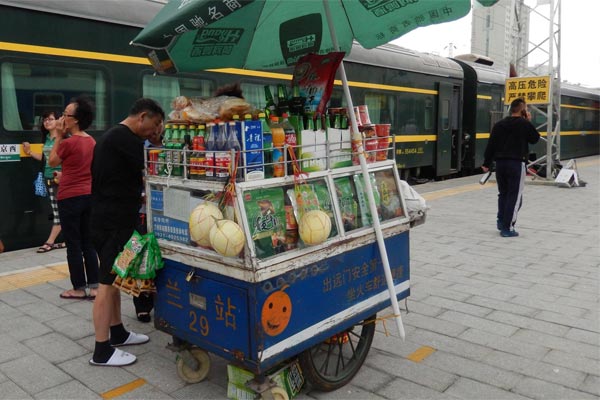 In some major stations, there are vender's stands on the platform, where you can buy some local food, drinks, and other snacks.
If you don't get used to Chinese dishes, you can buy some food and snacks bofere departure, and take them along with you onboard.
Is There Hot Water Supplied onboard
Yes, there is boiled water supply on each train to Tibet. At the end of each rail car, there is a 24 hours hot water supplier, where you can get the boiled water free of charge. You can use it for tea, instant coffee or noodle soup, and pleas be careful to avoid be hurt by the boiling water as the train is often shaking when driving.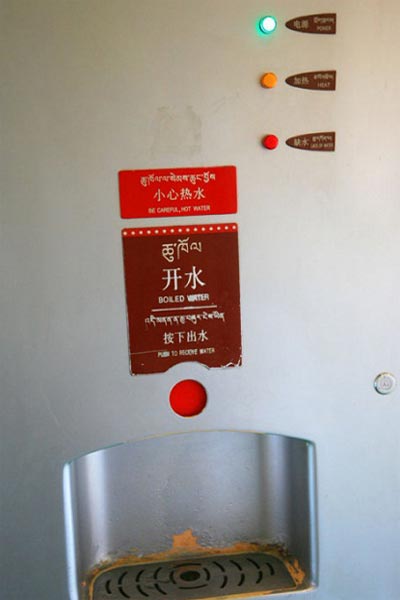 Hot water is supplied onboard for 24 hours a day. You need to bring your own bottle or cup with you.
Video of Dining Car on Tibet Trains
Dining and Meals on Tibet Train