Things to Carry When Taking Train to Tibet
One of the great ways to travel to Tibet is taking the train. The wonderful Tibet train journey is a lifetime experience that one should not miss. It also allows one to enjoy the most beautiful sights on the way. But before your Tibet travel travel, make sure that you carry the essential thins in addition to your luggage. Let us have a look at the following checklist items that you need to have with you when taking the train to Tibet.
1. Travel Documents for All Tibet Tours
a. Passport and Chinese Visa
In order to visit Tibet, you have to first get the Chinese Visa. Depending on the policy, international tourists can obtain a visa from China in your home country or a third country. And you need to hold a passport which has at least six months of validity.
b. Tibet Travel Permit
Besides Chinese Visa, you also need to apply for the Tibet Travel Permit so that you can board the train or flight to Tibet and travel in Tibet. It is the most important travel document you need to have for your Tibet tour. Moreover, if you want to visit Everest Base Camp, Mount Kailash or other remote area in Tibet, you need to apply for Aliens' Travel Permit or Military permit.
2. Clothing to Pack for a Tibet Train Tour
While packing clothing for your Tibet train journey, you have to make sure that you are comfortable. Wearing slippers to the toilet or in the train is not recommended. Instead, consider wearing something like a pair of sneakers or any flat and easy to slip in shoes.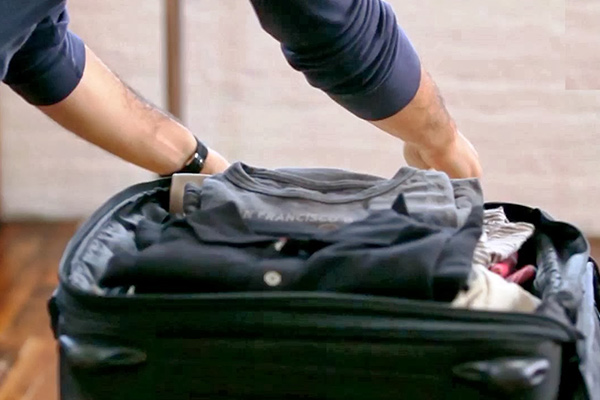 Packing some warm clothing for your trip to Tibet
For your clothing, it is recommended that you wear something that you can sleep easily with. Keep in mind the temperatures of the place when you are travelling and pack accordingly. Carrying a jacket or something to keep yourself warm is advisable just in case you will catch a cold.
Before your journey, you can find out the temperature and the type of clothing that is recommended. It is also a good thing to carry socks, a pair of gloves or even ear covers for safety purposes.
3. Food to Bring on Tibet Train
Whether you have children with you or not it is advisable to carry something to eat and drink during your Tibet train journey. Most of the time, the dining car on Tibet trains only offers Chinese food. If you want to experience the cuisine, you can do so. However, for those who are not a lover of Chinese food and or have certain diet restrictions, then it is advised to take something that you can have during your journey. There are food carts in the train but the charges can be a little expensive.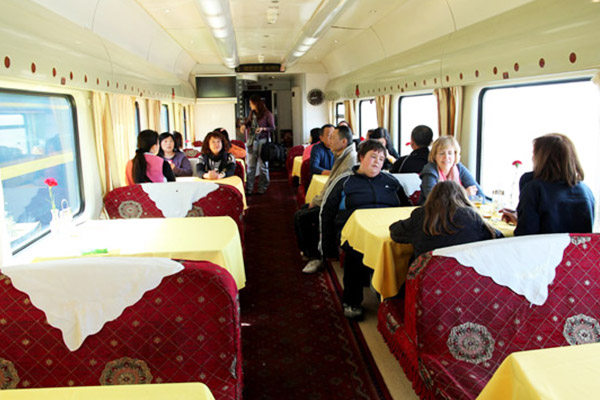 Dining car on Tibet trains
It is also advisable to carry some dry and non-perishable items so that you can snack on them whenever you want. Onboard the train, you can get the boiled drinking water. If you want, you can choose to drink the hot water or carry enough of bottled mineral water for your journey. Consider keeping a few juices handy if you want. You can also check out the kitchen to see what drinks they have to offer.
4. Personal Toiletries including Wet Wipes and Toilet Paper
The train journey to Tibet is quite long and passengers can not take a shower onboard; this is why it is advisable to carry some of your personal toiletries. Do not forget to carry toilet paper and wet wipes. It is also advisable to carry a hand sanitizer small soap sachets or even soap strips. Along with that, consider having a small travel kit with your shaving items, hand and body lotion, a small bottle of shampoo and conditioner and other such necessities.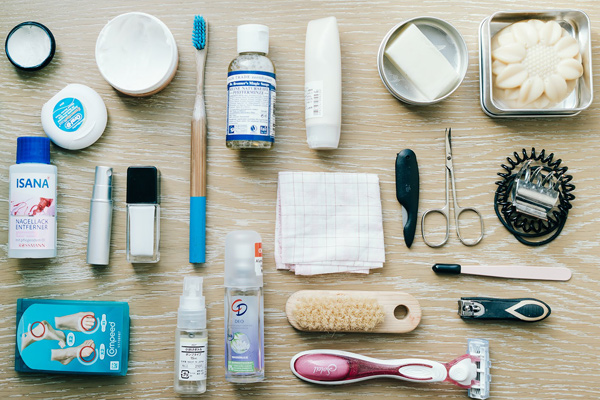 Carry some of your personal toiletries when travel to Tibet by train
5. Things to Keep Yourself Entertained
Considering the fact that the train journey to Tibet is long, it can be boring especially when you are travelling alone. Consider keeping yourself entertained by either carrying a book to read or even listening to some of your favourite songs.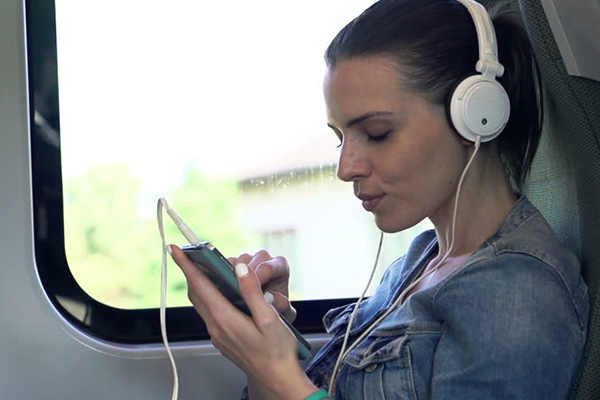 Listen to some of your favourite songs to kill time on your train journey
Another good option is to carry the Kindle along with you. This way you will not have to worry about carrying an extra load. You can also carry a camera and capture a few beautiful memories of your train travel. It is also a good option since after sunset there is nothing much that you can look at due to the darkness.
You can also consider downloading a few movies so that you can watch them while you are on the train. There is a television but that is only restricted to the local channels. Another way to keep yourself entertained is by carrying your laptop. This would be beneficial especially during the nights. It will also help you to kill time since you can note down or maintain a journal if you are in the habit of writing.
6. Medical Supplies
It is advisable to ensure that you have enough of medical supplies with you during your travel. Consider keeping medicine for altitude sickness just in case. For people on regular medication or prescription drugs, make sure that you have enough of stock to last you for your whole journey. It is also advisable to carry your prescription and/or a doctor's certificate. This is just as a precautionary measure in case there is a need.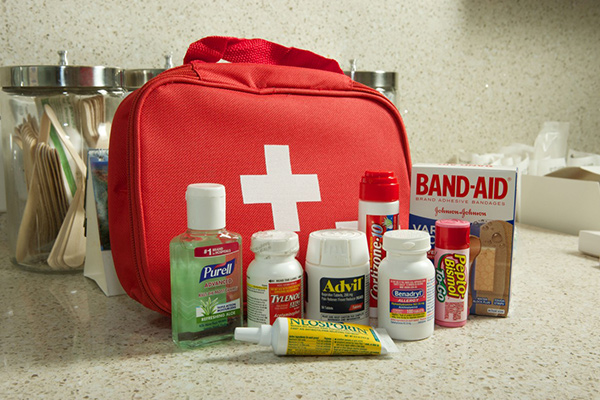 Make sure that you have the basic medicines in your first aid kit
In your first aid kit, also make sure that you have basic things like medicines for fever, painkillers, antiseptic liquid like Detol, antiseptic wipes, a few bandages, cotton swabs, an anti-allergic cream or tablets and other such useful items. Even keeping some medicine in case of an injury is advisable. This will at least help you until you reach a doctor.
Pay Attention to the Luggage Space in Each Kind of Cabin
There are different kinds of cabins on Tibet trains. From seats to sleeper cabins, you can choose to travel the way you want. Before you pack, please keep in mind that you should have a separate bag for your immediate stuff. Considering that, it can be a little troublesome to take out your luggage all the time; make sure that you have a bag pack handy with you.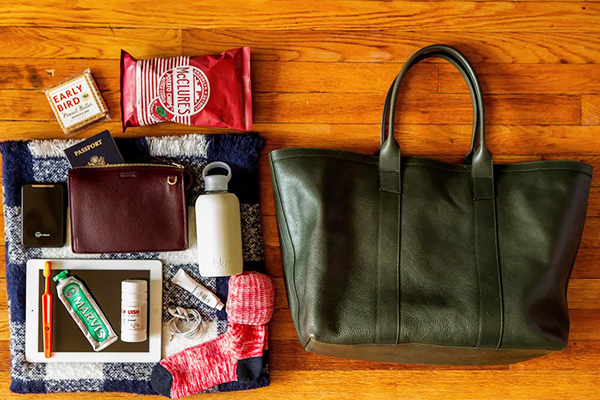 Take soft bags and keep your wallets by your side
When packing, taking soft bags is more advisable since you can store them easily. At all times, it is also essential that you keep an eye on your luggage to make sure that it is safe and no one tampers with it. While sleeping, keep your wallets or purses by your side. Also, make sure that you carry a small waist pouch or a small swing bag to keep your money, cards, and other such important documents. If you are keeping things in your backpack, consider using it as a pillow so that it is safe.
A. Store your luggage in soft sleeper cabin
There is sufficient place to store your luggage under the bunks. This is beneficial especially for those travelling with suitcases in hand. Apart from that, you also have storage spaces placed in the upper bunks. Remember that the luggage space is not too much so make sure you do not end up over packing. If you are storing your luggage under the lower bunk, then make sure that it should not be more than 24" maximum in height; otherwise, it can become a problem.
B. Store your luggage in hard sleeper cabin
Similarly, like the soft sleeper cabins, the same luggage space are there for those in the hard sleeper cab. For people travelling with heavy cases, it is advisable to store them under the lower bunk. This is because it can be troublesome to store heavy suitcases on the rack above. Make sure you have everything you need at arm's reach. And in case you are travelling with kids, keep in mind that you may require extra things. So pack accordingly for your journey.
C. Store your luggage in hard seat cabin
For people travelling in the hard seat cabin, you have a luggage compartment above your seat. You can store your bags there or under your seat. Keep in mind that space above is not very big and it is an open storage. Make sure that you place your luggage properly so that it does not fall on you. You can consider keeping a travel pillow with you while you are seated. This will give your neck the additional support that you need.
Conclusion
Packing is always an important thing before one starts a journey. If it is the first time for you to take a train to Tibet, do check your packing list well. On the other hand, remember to travel light or you will easily feel tired with heavy baggage. If you still have any question about travelling to Tibet by train, please feel free to contact us for inquiry.