Xi'an to Tibet Flight: How to Get to Lhasa from Xi'an by Air
Xi'an, the capital city of Shaanxi Province in northwest China, lies in the center of the Guanzhong Plain, and is one of the oldest cities in China. One of the four Great Ancient Capitals, Xi'an held this position under some of the most important of the Chinese Dynasties. The city has many important historical and cultural sites, including the world-famous Terracotta Warriors of Qin Shi Huang, other burial mounds from the Zhou Dynasty, mausoleums from the Han Dynasty, numerous pagodas from the Tang Dynasty, an amazing city wall construction from the 14th century, the Wild Goose Pagoda, the Drum and Bell towers, and much more.
As popular destination for foreign tourists, Xi'an is also a popular gateway to entering Tibet. Many tourists chose to enter Tibet from Xi'an after their China tour in Beijing and Xi'an. Since it is difficult to buy the ticket of Tibet trains from Xi'an, here we offer you a more fast and convenient way to get to Tibet from Xi'an – travel by air.
Xi'an to Lhasa Flight Schedule and Price
Flying from Xi'an to Lhasa is a popular way for tourists heading to the Tibetan capital, and flights leave daily, with around seven direct flights per day and more indirect flights. Because the flight to Tibet is short, just 3 hours 20 minutes, Xi'an is a popular place to combine a tour of the amazing historical and cultural sites of the city and its surroundings with a Tibet tour.
Xi'an acts as an important aviation hub in the heart of China, and has good connections with many other major cities across the country. Xian, Xianyang International Airport operates the flights to Lhasa and other Chinese cities, and receives international inbound flights from all over the world.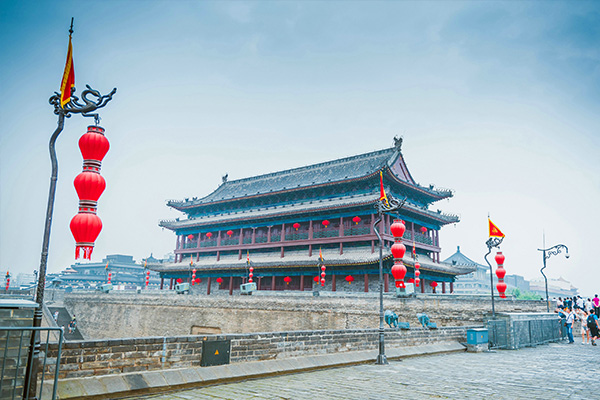 Xi'an to Lhasa
Three main carriers, Eastern Airlines, Tibet Airlines, and Sichuan Airlines run flights from Xi'an to Lhasa, costing from around US$ 360 per person for an economy ticket. Other flights run as well from Xi'an to Lhasa, which stopover in Chengdu, Kunming, or Xining, and which are several hours longer due to the connecting flights. These indirect flights are often cheaper, but are not suitable if you are in a hurry or are traveling with kids.
Xi'an to Shigatse Flight Schedule and Price
Besides the daily flights to Lhasa, there are also flights from Xi'an to Shigatse, the second largest city in Tibet. Shigatse Peace Airport lies in the Shigatse Prefecture of Tibet, and is the fifth civilian airport in the region, and the fifth highest airport in China at an elevation of around 3,782 meters. Located in the Jangdam Township, just outside Shigatse City, it is about 43 kilometers to downtown Shigatse from the airport.
The air route linking Xi'an with Shigatse was only opened in July 2016, and currently it only operates two flights per week, on Thursday and Sunday. The flight takes around 7-8 hours, and runs direct to Shigatse Peace Airport, without a stopover in Lhasa. Flights cost from around US$ 215 for a direct flight, although the indirect flights from Chengdu via Lhasa are much more expensive, as well as being longer.
How to Get to Xi'an Xianyang Airport
Xi'an Xianyang International Airport is located in the north of Xianyang City, 41 kilometers to the northwest of Xi'an City. Getting to the airport is relatively easy, as there are several ways to travel from the city for your flight.
The airport has a schedule of 17 shuttle buses that run between the airport's terminals 2 and 3 to various points around the city, including Xishaomen, Gaoxin District, Xian Railway Station, Xian North Railway Station, and Chengnan Passenger Bus Station. The shuttles run every 20 minutes between 5:00am and the last flight into the airport in the evening, and cost 26 CNY for all trips. The shuttles normally take around an hour to get from the airport to downtown Xi'an, with eight buses running in each direction at any one time.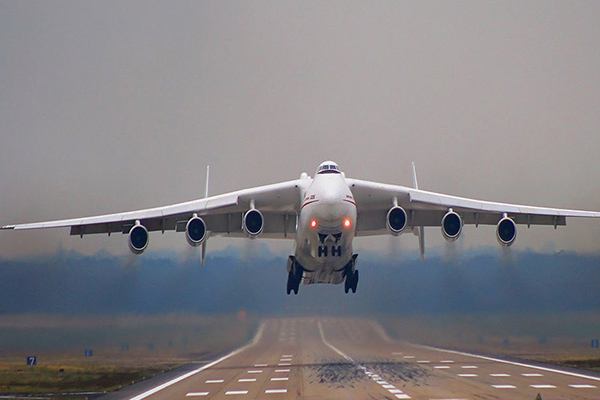 Flying from Xi'an to Lhasa
Taxis are a common sight in Xi'an, especially as it is a popular tourist destination. A taxi from downtown Xi'an to the airport can cost around 100-120 CNY, but you need to bargain with the taxi driver before you get in, and agree to the price in advance. Many of the taxis do not use meters, and if you do not agree to the price before you ride, you will pay a lot more.
The city also has several private airport transfer services, which provide you with a comfortable car to get to the airport. Many of these are run through the many travel agents in the city, and can cost from around 300 CNY for the trip.
Get the Tibet Travel Permit Before You Go
Traveling from Xi'an to Lhasa by air means that you need to have your Tibet Travel permit before you can board the flight to Tibet. In order to obtain the permit, you first need to book your tour with one of the recognized and approved tour operators, like us. We will help you arrange your itinerary, and once you have booked your tour, just send us the photocopy of your passport and Chinese Entry Visa and let us do the rest to make the application for the permit on your behalf.
Once your application is approved, the permit will be sent to your hotel in Xi'an, or meet you at the airport to hand it to you personally if you are getting a connecting flight to Lhasa. Without the permit, you will not be able to board the flight and it will be required at the airport in Lhasa as well as at the many checkpoints along the Tibetan roads, so it is important that you keep it in a safe place on your person at all times.
Tips for Taking Xi'an to Tibet Flight
If you are planning to travel by flight from Xi'an to Tibet, there are a few things to remember before you fly, to ensure your flight, and indeed your holiday, goes without a hitch.
Always keep your passport, Chinese Entry Visa, Tibet Travel Permit and other permits in a safe and secure place about your person at all times. These documents will be required for boarding your flight, as well as by hotels and guest houses in Tibet, as well as at the various road checkpoints and other checkpoints across the region while traveling.
The flight to Lhasa from Xi'an is only around 3 hours 20 minutes, so there will be little time to sleep. Make sure that you rest once you get to Lhasa, to help reduce the risk of altitude sickness.
Flight boarding passes will require all your documents, and checking can take time. You should be at the airport to check in and get your boarding pass at least 2-3 hours before you flight, as there are often queues for the check-in desks, especially in the busy peak periods.