Beijing to Lhasa Flight
One of the most spectacular ancient capitals of the world, Beijing is the modern-era capital of China, and one of the major hubs for international traffic to the country. It is also one of the main gateways to Tibet for tourists from overseas, and has regular flights to Lhasa Gonggar International Airport. It is also one of the gateway cities for the Tibet trains that run from seven important locations across China, and was one of the first cities to send trains across China to Tibet in 2006.
Beijing to Lhasa and Lhasa to Beijing Flight Schedule
32 kilometers northeast of Beijing's city center lies the Beijing Capital International Airport, from which daily flights leave for the roof of the world. One of the busiest airports in the world, Beijing airport is the central hub for China's flag carrier and premier airline, Air China, which runs flights to more than 120 international destinations, and hundreds of domestic ones.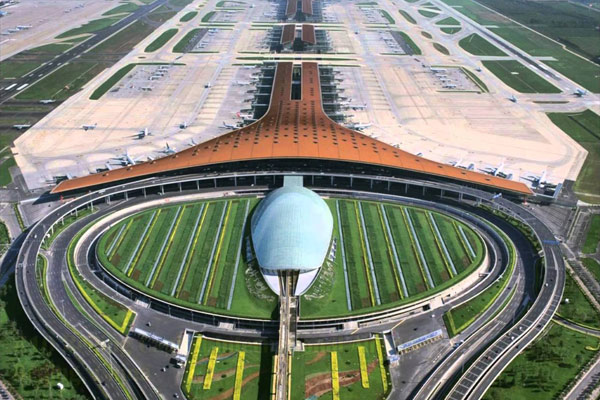 Travel to Tibet from Beijing by Flight
It is also the airport for flights to Tibet, and there is only one direct flight per day each way, which is with Air China, and more than a dozen indirect flights from other carriers. The direct flights to and from Lhasa Gonggar International Airport take between four and seven hours, while indirect flights can take as long as 8-9 hours, depending on the connections. Chengdu, Chongqing, and Xi'an are three of the main stopover points for flights to Lhasa.
The direct flight from Beijing to Lhasa leaves daily at around 7:30am and takes four and a half hours, while the return flight leaves daily at around 9:30am and takes just 4 hours 55 minutes. Indirect flights are run by several other airlines from Beijing, including Sichuan Airlines, China Eastern Airlines,
Cost of Beijing Lhasa Flight
While direct flights are the fastest way to get to Tibet, they are not always the cheapest, and it is often better to get an indirect flight to save money. The cheapest direct flight from Beijing to Lhasa costs from around US$ 500 one way for an economy ticket. Compared to an indirect flight, which can cost from as little as US$ 450, the difference is high only in the offseason. During the peak months for Tibet tourism, flight prices are around the same for both direct and indirect flights to Lhasa.
Returning from Tibet to Beijing, does not have much of a difference in cost either, except for the indirect flights. A direct flight from Lhasa to Beijing can cost from around US$ 530, while an indirect flight, which can take several hours more, can be as little as US$ 350. Return trips are the cheapest option, since you book both flights at the same time, and can equal a saving of several hundred dollars in the long run. An indirect return ticket costs from around US$ 750, while a direct flight both ways can be as much as US$ 1,100, depending on the date of travel and the class of ticket.
Another thing that can affect the cost of flights to and from Tibet is the season. In the off season from April to May and November to January, the flights are often cheaper than in the peak season for Tibet tourism from July to October. An economy return ticket in August, the most popular time for tourism in Tibet, can cost as much as 2,000 dollars, although this can be reduced greatly by opting for indirect flights for less.
Why Fly to Tibet from Beijing
As one of the major tourist destinations in China, with many amazing attractions both within and outside the city, there is a lot to see and do in Beijing, allowing you to make the most of your trip. Stopping off in Beijing for a few days to visit the sights is an ideal start to a Tibet tour, and with amazing attractions for tourists, such as the Summer Palace, the Forbidden City, and the Mausoleum of Mao Zedong, it is worth spending those few days in the Chinese capital. Moreover, it would be a waste of the visit to northeast China not to go and see the Great Wall, one of the Seven Wonders of the World, which has stood the test of time and Mongol attacks since the 7th century BC.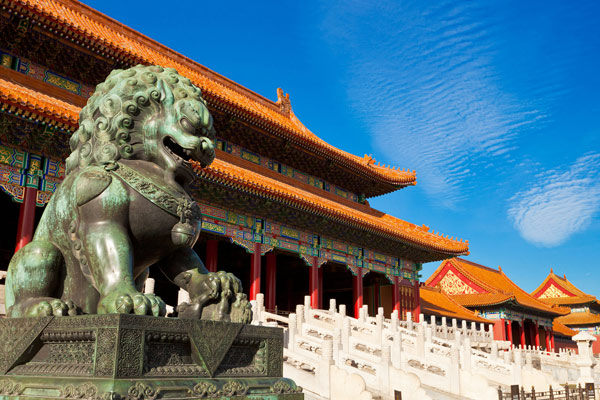 Visit the noted Beijing city before your Tibet tour
Beijing is also a major transport hub in China for international flights, and it receives flights from hundreds of international destinations every day. With more than 600,000 flights and over 94 million passengers passing through the airport every year, Beijing Capital International Airport is the second busiest airport in the world, and one of the top destinations in which to enter China.
Apply for Tibet Travel Permit before You Fly to Lhasa from Beijing
As with all tourist visits to Lhasa for international travelers, the Tibet Travel permit is required before you can travel to Tibet. All tourists planning a trip to Tibet must make their travel plans through a registered tour operator, and all tours require a Tibetan tour guide, private vehicle and driver. Obtaining the permit to get to Tibet can only be done through the tour operator once you have booked your tour, and individual travel into and around Tibet is prohibited. Moreover, you will not be permitted to board the flight to Lhasa without your Tibet Travel Permit.
Once you have booked your tour, the tour operator will make the application for the Tibet Travel Permit using photocopies of your passport and Chinese Entry Visa. Applications can take several weeks, so it is best to make your arrangements early, and once approved, the tour operator will deliver the permit to your hotel in Beijing, ready for you to travel. The permit is a paper permit, and not added to your passport, and it is important not to mention Tibet when applying for your Chinese Entry Visa, as this can cause problems.
How to Get to Beijing Capital International Airport
Beijing Capital International Airport is located around 32 kilometers to the northeast of Beijing's center, and the easiest way to get there from downtown Beijing is via the Airport Express Line railway. The line runs from both the stations at Sanyuanqiao and Dongzhimen, and takes around 15-20 minutes to get to the airport, terminating at terminals two and three. Terminal one can be accessed from the station at terminal two, and the short ride costs from around 25 CNY per person, or around four US dollars. However, it is not recommended to use the Airport Express if you have large luggage as there is little luggage room.
A taxi can also be take to get to the airport, and one should always make sure the driver is using their meter and that it is zeroed before starting. Downtown Beijing to the airport by taxi costs around 120 CNY or US$ 20 and takes about 40 minutes. There are also a number of buses that run between the various parts of Beijing to the airport throughout the day, with a few night buses as well. Journey time from downtown Beijing is around 70 minutes, and the tickets cost 20 to 30 CNY (US$3-5).