Tibet Train Route
Here you will find numerous maps that depict the train route to Lhasa. The Qinghai-Tibet train route starts at Xining and ends in Lhasa. This route is also known as the "Qingzang Railway". Currently, seven cities in mainland China offer direct trains to Lhasa. They are Beijing, Shanghai, Guangzhou, Chengdu, Chongqing, Xining and Lanzhou. But it does not indicate that you can board a train to Tibet only in these cities. Trains to Tibet pass through many important cities in China, like Nanjing, Zhengzhou, Xian, Changsha and Taiyuan. Whichever city you board, all trains pass through the Qinghai-Tibet Railway, from Xining to Lhasa.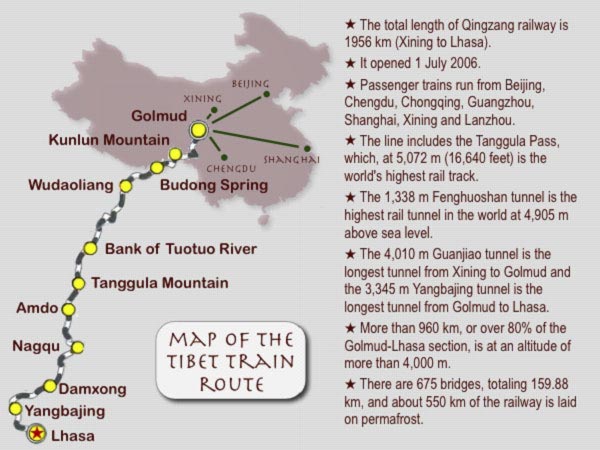 Train route connects cities in mian land China.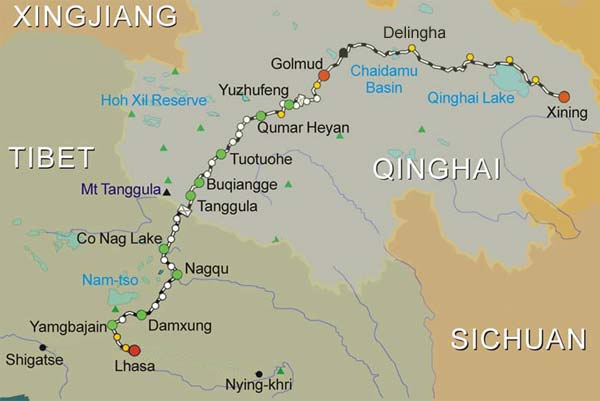 The railway from Xining to Lhasa is known as the famouse Qinghai-Tibet Railway.