Tibet Train Photos
We offer you the real pictures of Lhasa Express, which takes travelers to Tibet from Beijing, Shanghai, Chengdu, Xining and other cities. It is also known as the Sky Train to Tibet for it is a high-elevation railway reaching to the top of the world.

Qinghai-Tibet Railway: The world highest Railway.
Pictures of Qinghai Tibet Railway
The wildlife crossing railway bridge is constructed specifically to allow the wild animal migration.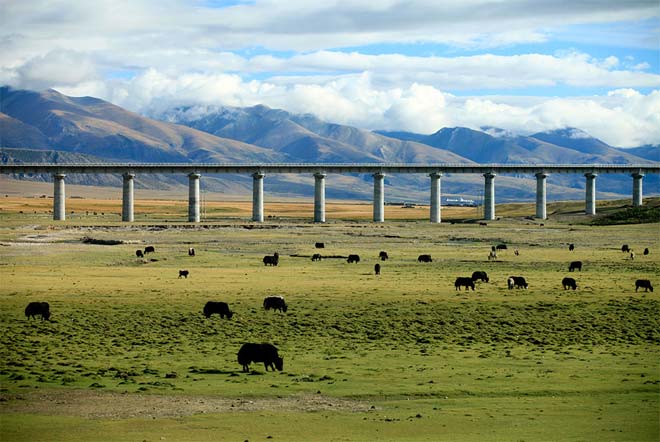 The design of Tibet railway is also to protect the wild animals in Tibet Platuea.
The breathtaking landscapes along Qinghai-Tibet railway, which becomes a reason to travel to Tibet by train.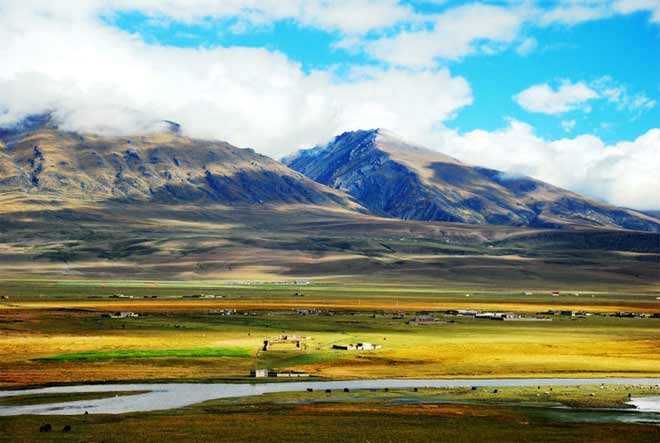 Amazing Landscapes along Qinghai-Tibet Railway.
Lhasa, the destination of your lifetime Tibet tour, is just ahead of you, after the Tibet Train running through the Lhasa River Bridge.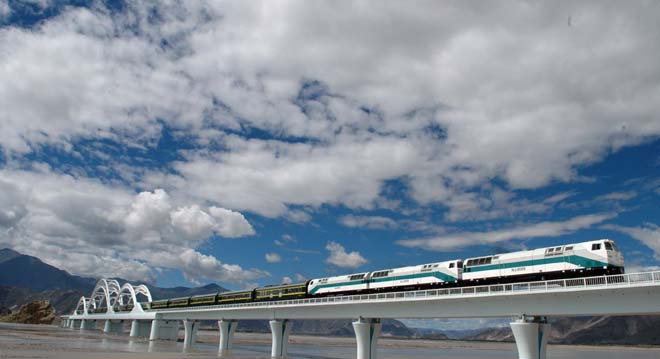 It is the first longest and highest plateau railway above the sea level.
Pictures of inside Tibet Train
There are three kinds of passenger cars on Tibet trains, including the hard seat, the hard sleeper and the soft sleeper. And there is one dining car on every train to Tibet. Here is the detailed image of those compartments inside Tibet trains.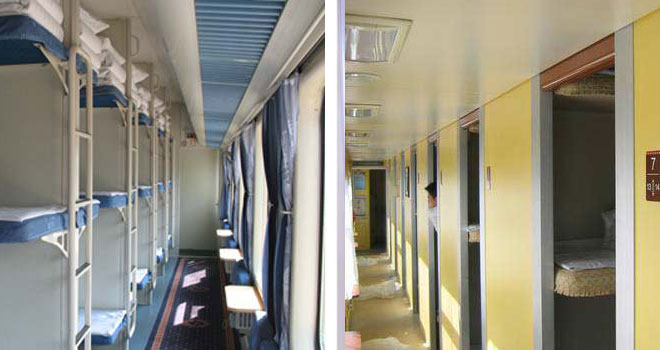 There are 4 bunks in one soft sleeper compartment with a door that can be closed.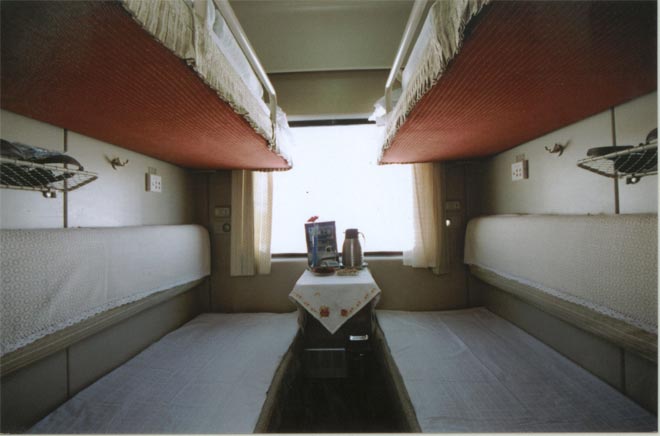 With 6 berths in each compartment, the hard sleeper car is always crowded.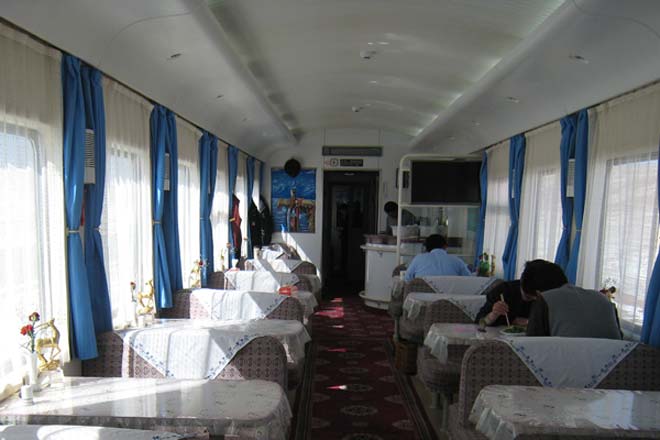 There is only one dining car on the Tibet Train.
Pictures of Facilities Onboard
Since running through Qinghai-Tibet Railway, the highest railway in the world, Tibet trains all equipped with oxygen outlets onboard, through which passengers can get oxygen supply to avoid high altitude sickness.
Compared with other ordinary trains in China, Tibet trains offer better facilities onboard.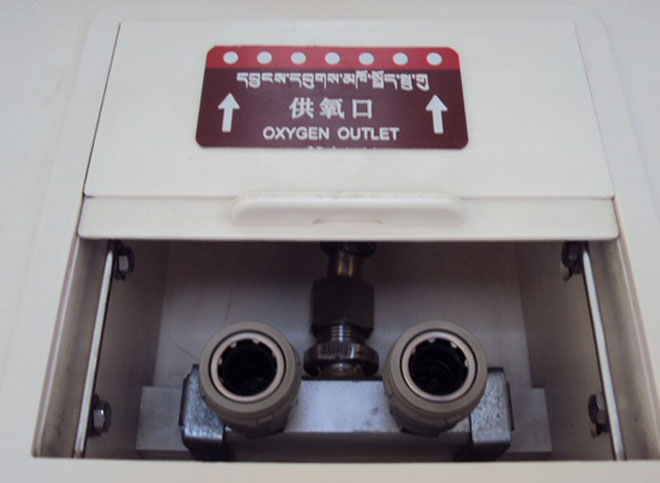 Passengers can get oxygen supply individually from the oxygen outlet on the train.

Both western toilets and squat toilets are equipped on the Tibet train.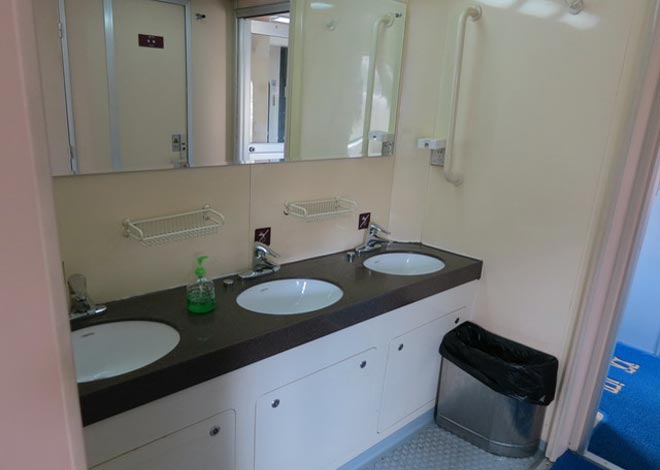 The public sink area is next to the toilet at the end of each train coach.