Tibet Train Facilities
Unique features of the Tibet train allow for passengers to travel in comfort to altitudes in excess of 4000 metres. The temperature in the train is regulated and pressurized. All windows are also glazed with a UV coating and oxygen is available for those who find it difficult to breathe.
A Canadian company has supplied the insulation, air filteriing system, oxygen breathing devices, and air conditioners. As an added measure of safety, each car has oxygen dispensiing facilities near seats and hallways.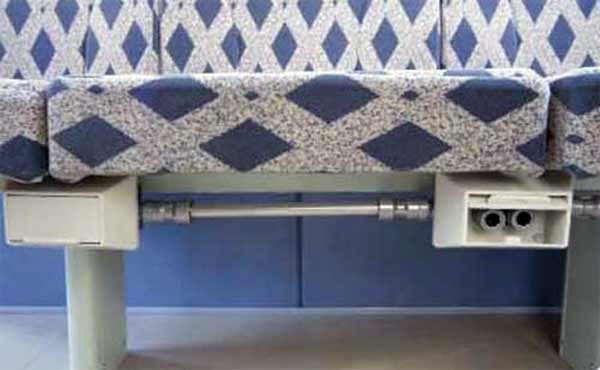 Oxygen Supply System- One of the most important facilities onboard Tibet trains.