Tibet Train Oxygen Supply
The Tibet Train journey is not for everyone. For those who have trouble breathing should probably avoid the trip, regardless of the fact that there is oxygen in the cars.
Tibet Train Oxygen Devices: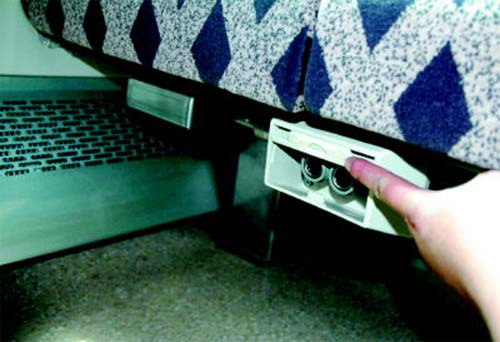 The oxygen connectors are located beneath the seats on Tibet Train.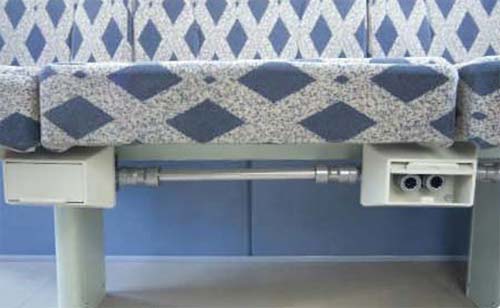 Another view of the oxygen connectors.
This tubing,which is provided free of charge, connect to the oxygen connectors. The dual node is then inserted into your nostrils.
How to Use: oxygen tube directly into the oxygen supply port interface, and then the other end of the oxygen into the nostrils, mouth.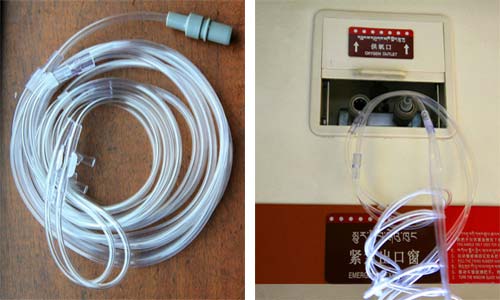 Passengers can get free oxygen tube onboard, which can be connected to the oxygen connectors.