Washrooms on the Tibet Train
On the train to Tibet, there are two kinds of toilets available at the end of each carriage. One is a squat type toilet and the other is a western toilet.
When you first aboard the train, the washrooms are clean and sanitary. After one day of travelling they become quite dirty. Washrooms have their own sinks. But remember to bring your own soft toilet paper!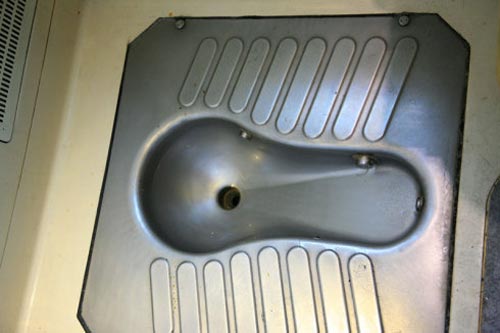 Most of the train cars have "squat" type toilets.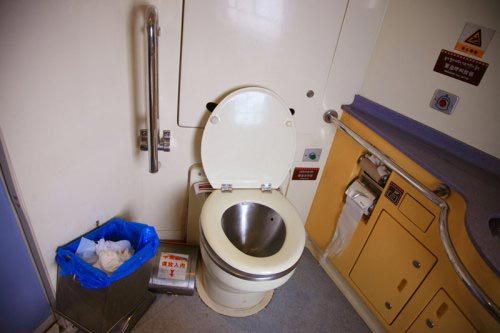 However, there are western sit down toilets as well, but they are mainly for the disabled and older people.
There are seperate "sink areas" and are usually busy in the morning and after dinner. These are used to wash hands, clean dishes, and brush your teeth.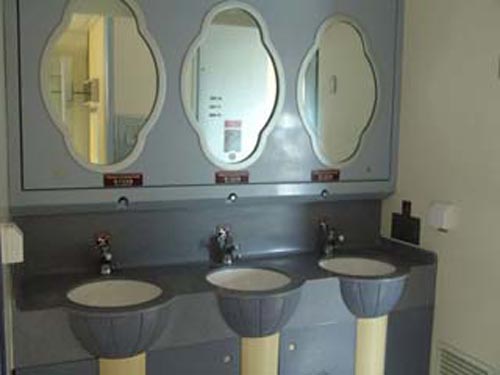 Remember to bring hand sanitizer and your own towel.
Travel Tips on Tibet Trains
1. Remember to bring your own toilet paper with you, for there is no toilet paper supply.
2. The washrooms are blocked when the train stops at a railway station.
3. The washrooms in soft sleeper cars are usually cleaner than those in hard sleeper cars, for there are fewer passengers in the first-class soft sleeper cars.
4. The toilets onboard are shared and there is no private washroom in any soft sleeper cabin.
Real Photos of ToiletS on Tibet Trains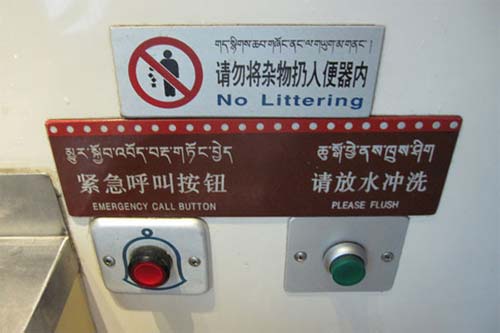 Buttons in the toilet.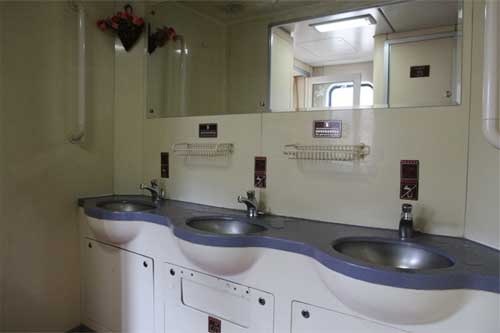 Washing Area in the Hard Sleeper Car on a Lhasa to Xining Train