Nepal to Tibet by Train
It will be possible to travel from Nepal to Tibet by train after the China-Nepal railway completing in 2022.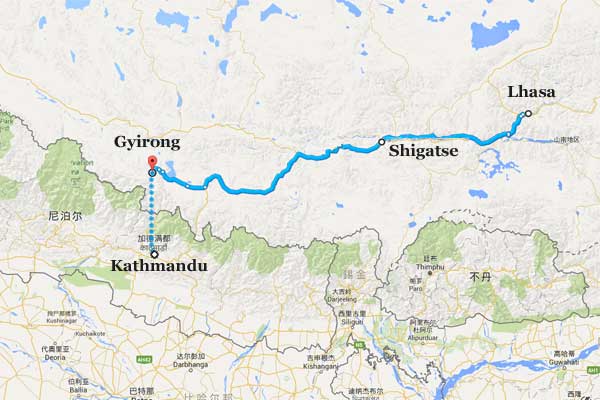 The Sketch Map of the Planned Tibet Nepal Railway
The planned China-Nepal railway would link Lhasa, the capital of Tibet and Kathmandu in Nepal with two parts. The first section in China is an extension of Lhasa-Shigatse railway stretching toward Gyirong port. The total distance is 540 km, and the first stage of the Tibet Nepal railway project aims to be completed by 2020. The second stage of the project is from Gyirong, Tibet to Kathmandu, which will start to build after Shigatse-Gyirong railway finished, and plan to be completed in 2022.
Once the Tibet Nepal railway project completed, tourists could experience the unique train from Nepal to Tibet through Mount Everest area or take a China Tibet train tour further toward Kathmandu.