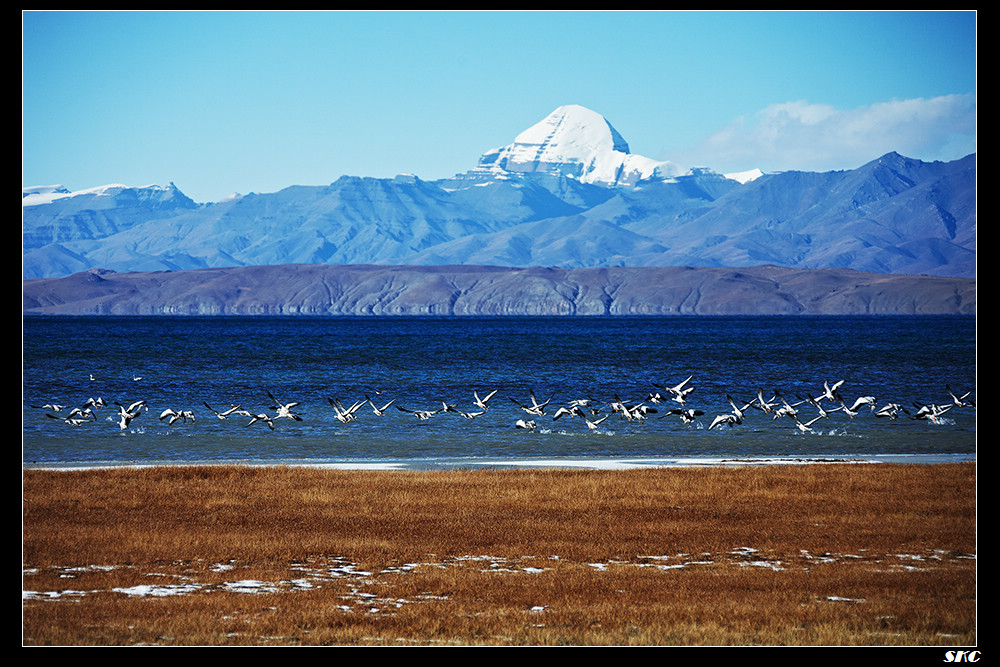 Located in west Tibet, Ngari Prefecture borders India, Nepal and Kashmir. As world's least populous prefecture, it covers 300,000 square kilometers at an average of 4,500 meters above sea- level. Intersection for Gangdise Mountains and Karakoran Mountains, Ngari is also the birthplace of a couple of major domestic and international rivers. It is therefore dubbed "ancestry of all rivers" and "origin of all springs" Rolling mountain peaks and meandering rivers overlook myriads of lakes unfold themselves through boundless prairie.
Among the numerous majestic mountains in Ngari, Mt. Kailash in Purang County is the best known holy mountain to the world as recognized as the center of this planet in Tibetan Buddhism, Hinduism and Bonism (the original religion in Tibet). The highest peak in Gangdise Mountain range, Mt. Kailash zigzags into a pyramid shape, averaging 6,656 meters above sea-level. In Tibetan language, Kailash means "mountain of gods and goddesses".
Twenty kilometers onwards from Mt. Kangrinpoche lies another engaging spot-Lake Manassarovar. A freshwater lake averages 4,588 meters above sea-level with 412 square kilometers of coverage and 70 meters of depth. It is world's highest fresh water lake. When the day clears up, the water appears transparently blue with ripples on the lake surface and reflected images of the clouds and the sky.