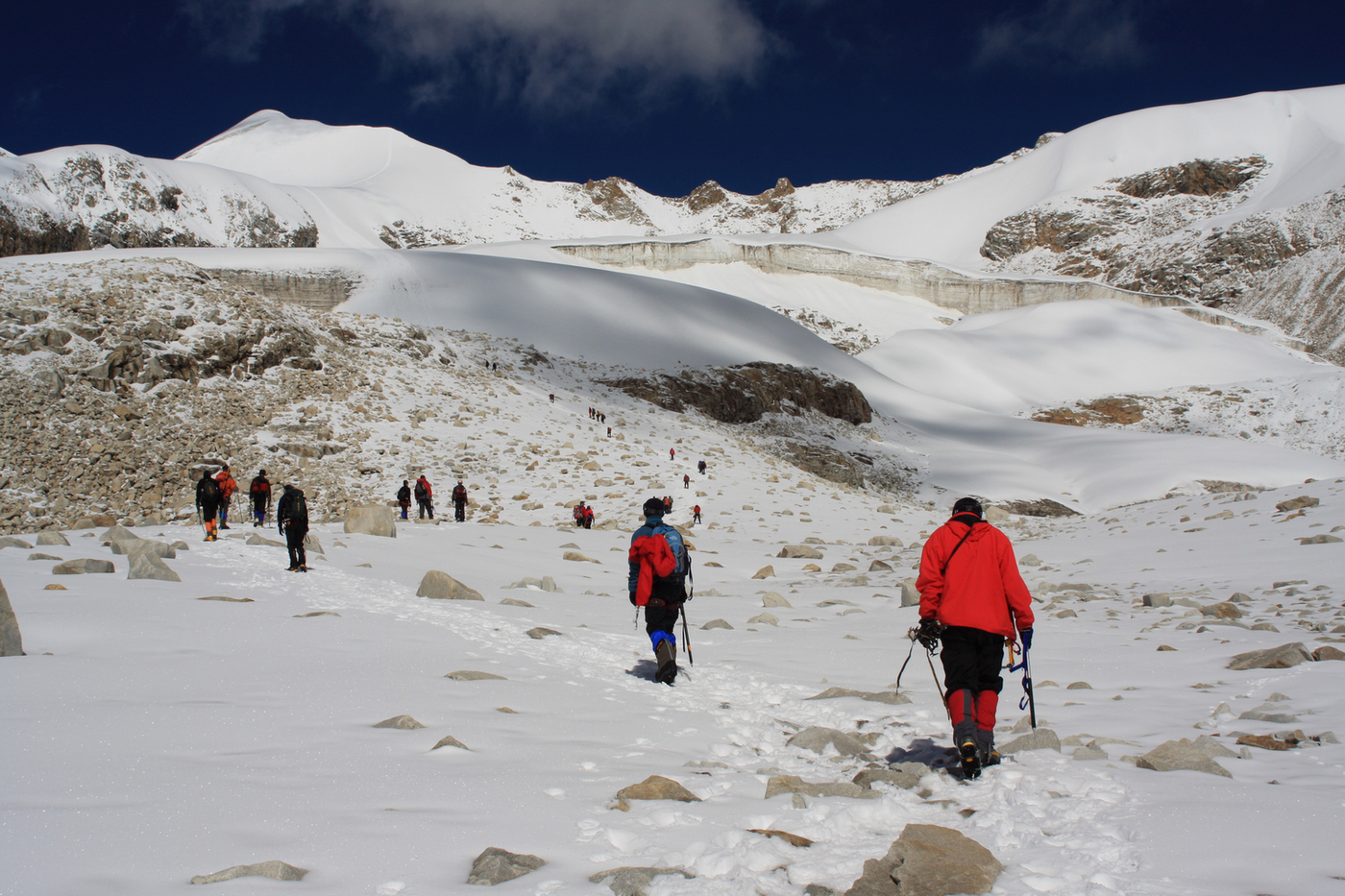 Tibet received 73 foreign mountaineering expeditions last year.
A total of 626 foreign climbers were welcomed by Tibet, said Zhang Mingxing, director of Tibet Mountaineering Administration.
Mt. Qimolangma, Mt. Qowowuyag and Mt. Shishapangma are the favorite mounts for foreign climbers.
Mountaineering expertise training courses are being held by Tibet Mountaineering Association three days in a row from Mar 18.
The training courses are expected to help professional mountaineering coaches and guides better communicate with foreign climbers.
More than one hundred mountaineering professionals have taken part in the training program which is aimed at promoting mountain climbing in Tibet internationally.
Experts from Tibet Foreign Affairs Office and Tibet Frontier Corps give lectures on etiquette of international and cross-cultural exchanges.