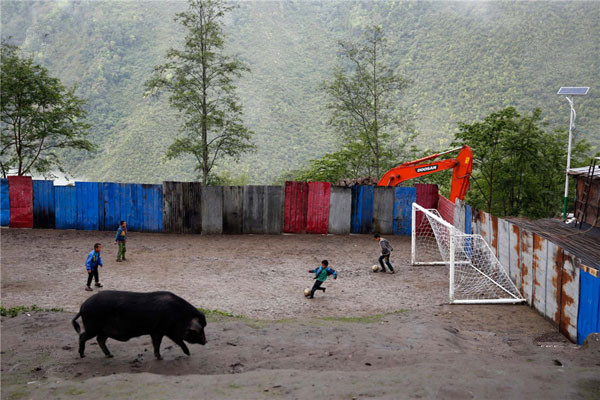 Children play football at school while a hog looks for food at Bangxin Village School in Medog county,Tibet. Although the playground is surrounded by a sheet-metal fence, it is not unusual for children to kick their football off the steep cliff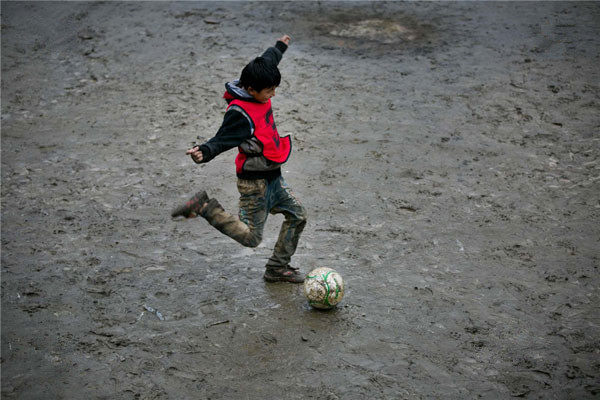 Dorjie Tsering plays football at the school. One about one year, the 11-year-old fifth grader will attend middle school at the county far away. Dorjie said his biggest wish was being able to play football with his friends forever.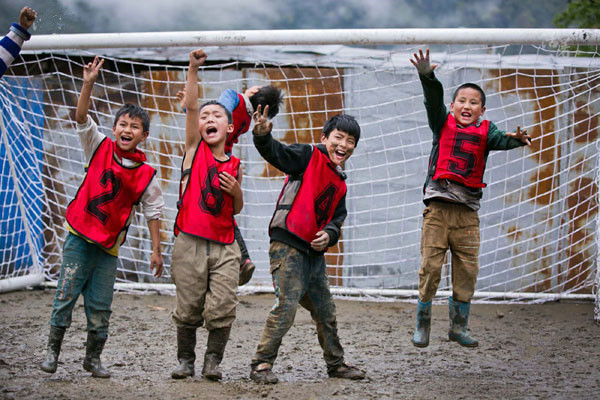 Wearing sports jersey donated by Tencent charity, the first football team of the school was set up.