Tibetan people in Zayu village of Chanang County still keep their traditional way in making pottery in Tibet's Lhoka Prefecture.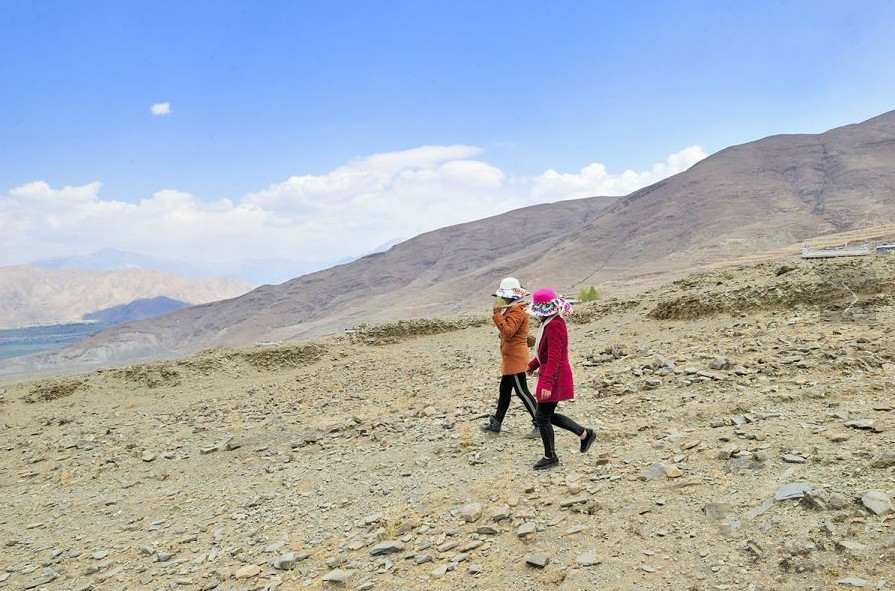 According to the tradition, the pottery clay should only be collected and stirred with water by women. Photo shows Gusang Chodron (left) and Tsering Tsajo (right) are on their way to look for clay.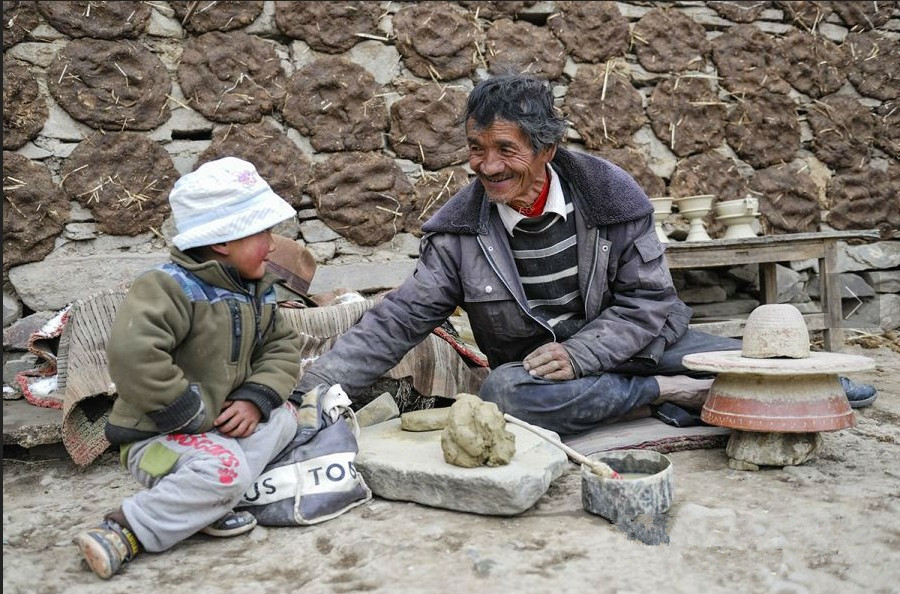 Chadui, 66, plans to make a wine pot. His 4-year-old grandson sits beside him.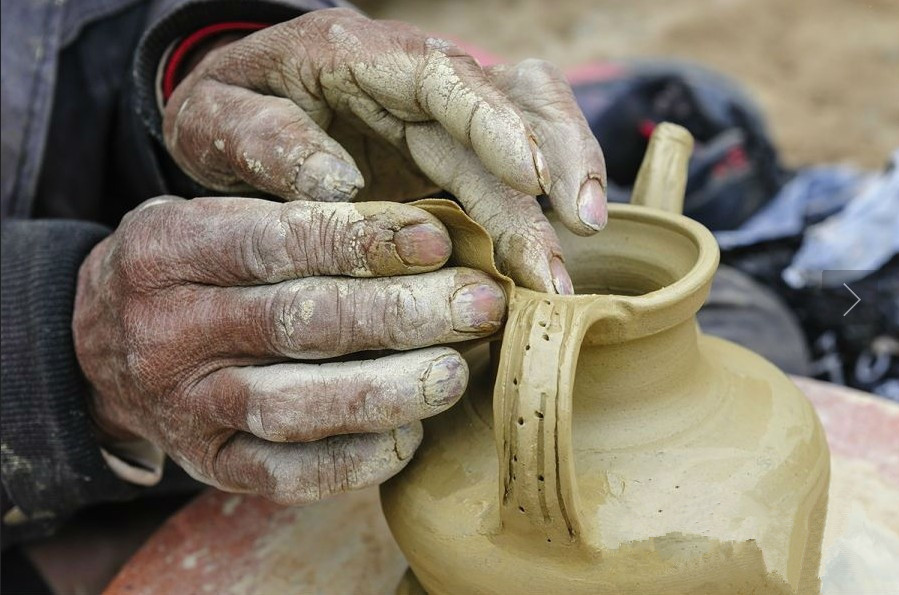 Chadui is making a wine pot.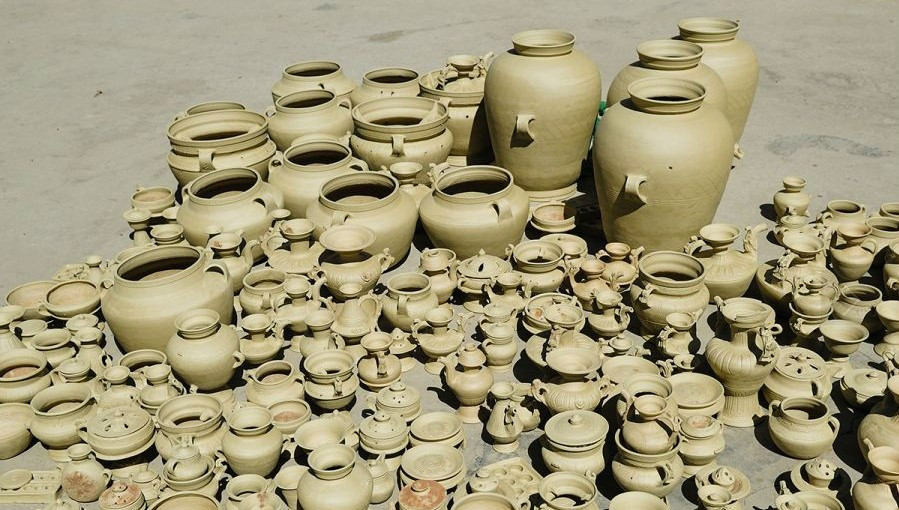 Pots made by villagers.