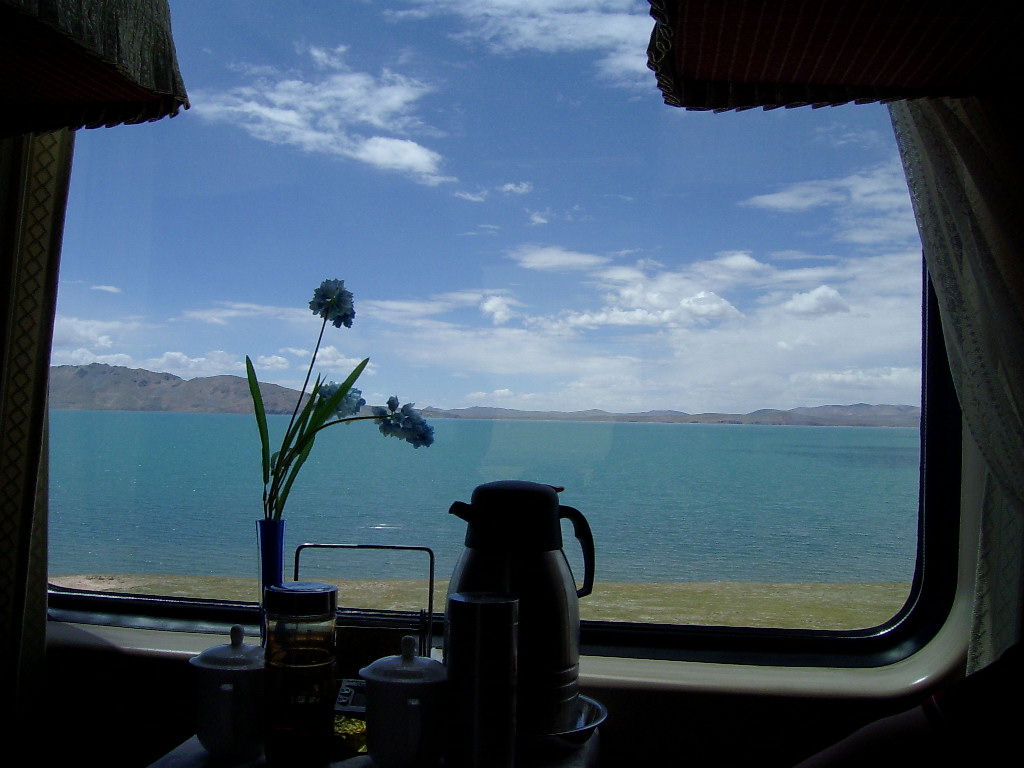 In order to offer passengers fresh meals, each Tibet train is provided with a restaurant car that offers 3 meals a day for hundreds of travelers. This car is usually situated next to the soft-sleeper car.
The restaurant car has a kitchen, a dining room and a mini bar. The cooks prepare both Tibetan and Chinese dishes for passengers. For breakfast, passengers will be served with pickles, eggs, bread and milk. For lunch and dinner, there are both Chinese and Tibetan dishes.
The dining room is decorated in a unique Tibetan folk style, which let travelers feel a strong Tibetan atmosphere before arriving in Tibet.