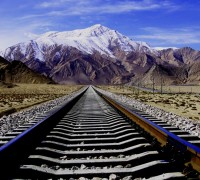 Trains to Tibet departs from several cities in Tibet. Now let's check out in which city can you get on the dreamy train.
Beijing ↔ Lhasa: T27, T28
Chengdu ↔ Lhasa: T22/T23, T21/T24
Chongqing ↔ Lhasa: T264/T265, T221/T224
Lanzhou ↔ Lhasa: K917, K918
Xining ↔ Lhasa: K9801, K9802
Shanghai ↔ Lhasa: T164/T165, T166/T163
Guangzhou ↔ Lhasa: T264/T265, T266/T263
In addition, in its peak season, there will be extra trains(K9811, K9812) running between West Xining and Lhasa.
Are you ready to book ticket now?