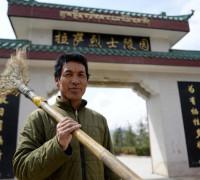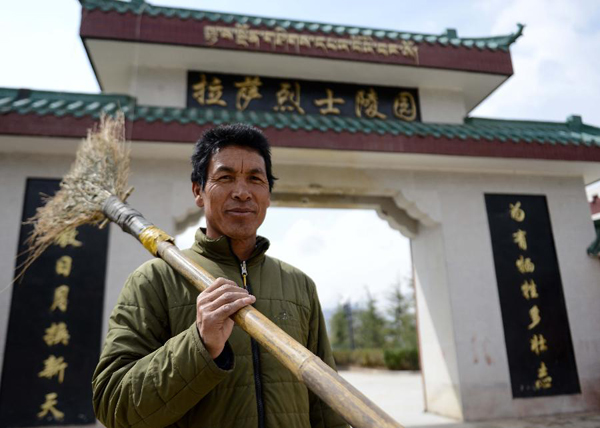 Samdrup, the only tomb keeper in Lhasa Martyrs Cemetery, has devoted his life to grave keeping. Dated back to 24 years ago, twenty-year-old Samdrup began his career after serving the army.
Samdrup looks after the graves every day by cleaning the cemetery and telling the heroic stories of martyrs to tomb sweepers.
"I am an ordinary Tibetan. But I know the happy life we are living is gained by the sacrifice of the martyrs. Only by taking good care of the cemetery will I let the martyrs rest in peace," said Samdrup.
Lhasa Martyrs Cemetery buries near 1,500 martyrs who have lost their lives in big events of Tibet, including the construction of Sichuan-Tibet and Qinghai-Tibet railways, the brief border war between China and India in 1962 and the social constructions in Tibet.
The Tomb-sweeping Day, or Qingming festival,which fell on Apr.5 this year, is the most important period for Chinese to remember the deceased.